We always love it when someone, who isn't us, writes about White Rock and how much they love visiting our seaside city!  Recently we invited Samantha Dempster of the popular blog, The Family Jewels, to spend a day a day exploring the city. It turns out that Samantha is originally from White Rock and jumped at the opportunity to share her favourite spots with her readers. We'll let you read her blog post here – but we'll give you a sneak peek – in the post she dishes on adorable shops selling local treasures, restaurants serving up tasty treats (one relatively new and one long time favourite), a fun way to get out on the water, and a unique twist on White Rock's quintessential ice cream cone! One common thread that runs through the article, and that had us beaming with pride, is White Rock's sense of community feel. ❤️We're sure, after reading Samantha's article, that you're going to want to put White Rock on your must visit list!
We teamed up with The Family Jewels and the following businesses for a fun giveaway! Be sure to enter at the end of Samantha's article – http://thefamilyjewels.ca/what-to-explore-in-white-rock/.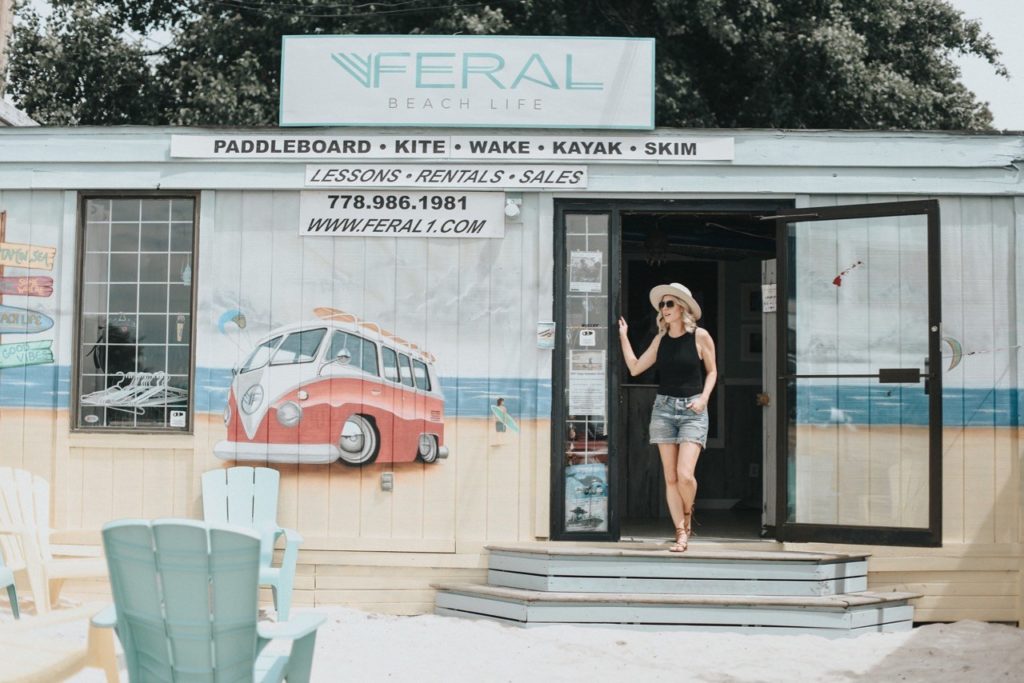 Photo Credit: Idlewild Photo Co.