It's possible that we have the largest sweet tooth's (teeth?) in town … we simply love a good dessert. And just our luck, White Rock has plenty of desserts … and there's definitely more than just ice-cream, but let's be honest, we love ice cream as well, as the first item on our list demonstrates … Natasha's favourite gelato. The Stracciatella (in a waffle cone) from Dolce Gelato in her pick every, single time!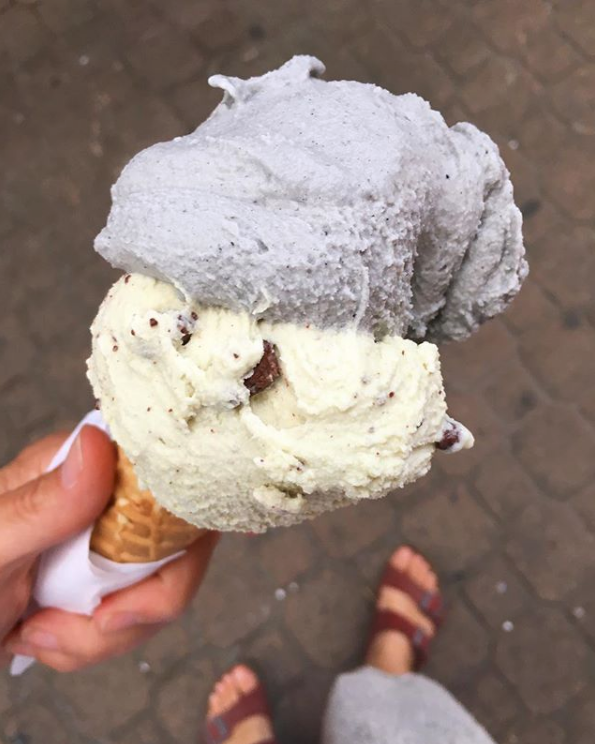 And while we're talking about ice cream, we strongly encourage you to check out a tasty treat that is only in White Rock for the summer. Sweet Republic is offering up vanilla soft serve ice-cream with crazy toppings and fun names like S'mores, Candy Shop and Strawberry Shortcake. Trust us, they're as tasty as they look!

Looking for something sweet that isn't ice-cream? Stop by The Wafflers for, you guessed it, waffles!  Our favourite waffles so far, they haven't been open long enough for us to try them all, are is the "The Wafforeo" and "Hazelnut Crunch", both cooked light and crispy. "The Wafforeo" is Oreo cookies, with caramel sauce, vanilla ice-cream and dark chocolate. While the "Hazelnut Crunch" is a decadent plate of hazelnut crumble, caramel sauce, vanilla ice-cream and whipped cream.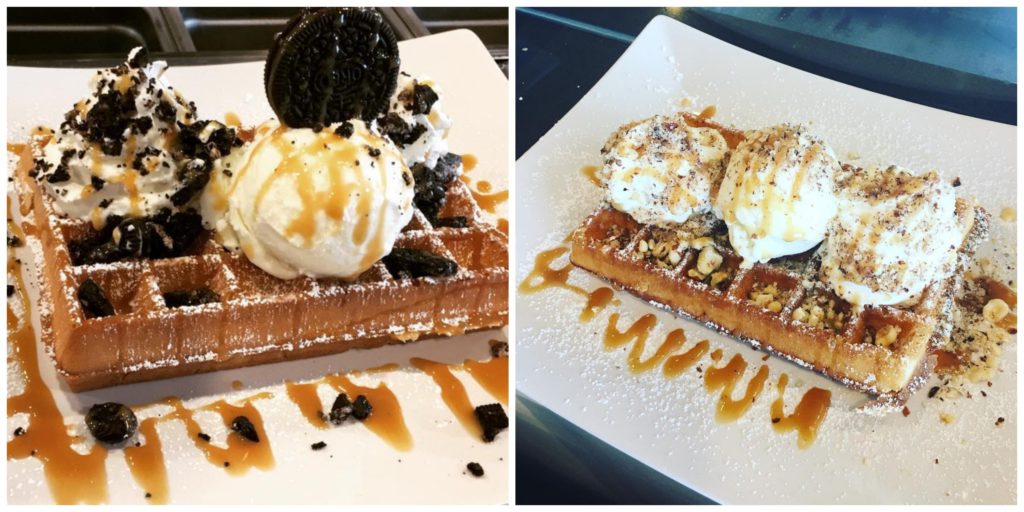 Photo credit: @thewafflers_ via Instagram
Another of White Rock's newer establishments is Tabletop Crepes & Games. If you're a crepe lover, this is definitely the spot for you. Bonus points if you love board games as well, because they've got them all and you're welcome to settle in and play for the night. They have lots of delicious crepe flavours, but our personal favourite, in part due to the pun, but mostly because it's just so good, is "Game of S'mores". And they also serve wine, beers and coolers so, wine for dessert anyone?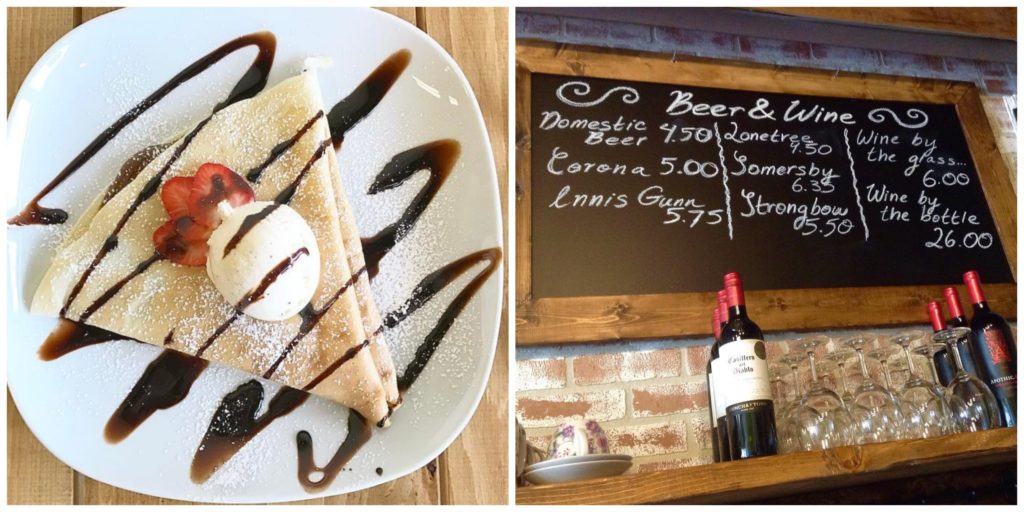 If retro milkshakes are more your thing, head to local's favourite, Five Corners Café. Five Corners is a 50's style diner with classic old-fashioned milkshakes in chocolate, vanilla and strawberry.
For the days that you're all "chocolated out", Laura's Coffee Corner bakes up  delicious cookies and a seasonal berry tart. And it's an amazing berry tart, with the sweetness of the berries, smooth custard and a flaky crust, it makes the perfect Sunday afternoon dessert.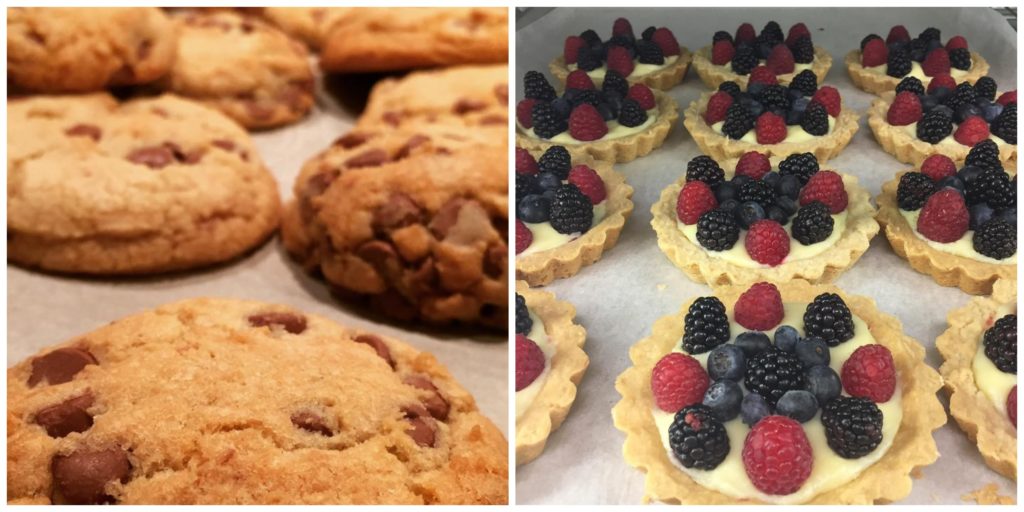 For a final hit of chocolatey goodness, head to Charlie Don't Surf for their Triple Chocolate Brownie. What makes it a triple brownie? Well, the actual brownie is obviously chocolate, but it also has chocolate chips AND a chocolate sauce. Is your mouth watering yet? Well it comes warmed up and served with vanilla ice-cream.
When it comes to dessert and sweet treats, you really can't go wrong in White Rock! Bring your sweet tooth (and maybe your stretchy pants) and let us know what your favourite go-to dessert place is.