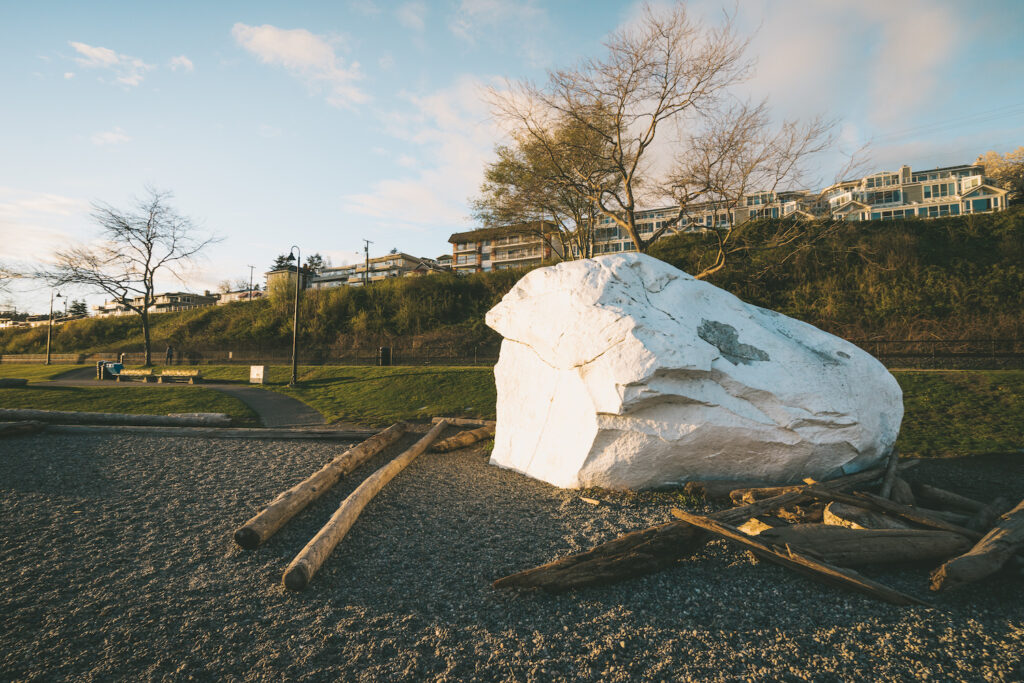 What's happening in White Rock in June? Spring is coming to an end, summer is just around the corner and we are counting down the days until every day is a beach day! Until then fill your June calendar with music, culture, the beach and food!
The Lonely: Celebrating the Music of Roy Orbison
Saturday, June 19, 2021 | 7:00pm
THE LONELY delivers a sensitive and dynamic tribute to the one and only ROY ORBISON. Vocalist Mike Demers was one of a kind in his uncanny re-creation of the BIG-Os powerful and complex vocal abilities. Sadly, Mike passed away on May 1, 2021.
As a tribute to Mike Demers, Blue Frog TV, in conjunction with THE LONELY, are presenting their last recorded concert of THE LONELY from November 2018. Enjoy the show as this group of musical journeymen share their mutual and deep appreciation of the timeless music of Roy Orbison as performed by Mike Demers. (Purchase your virtual ticket.)
Post-Pandemic World Exhibition
In early March B.C.'s Provincial Health Officer Dr Bonnie Henry revealed to the public that she envisions a 'post-pandemic world' for BC residents this summer. After a rollercoaster ride of uncertainty and existential angst, we can rest in optimism and look forward to a fun, relaxed summer. The Semiahmoo Arts Society invited its members to submit artworks sharing their vision of a post-pandemic world and asked the questions: What will it look like? Who will be in it? Where will we be this summer?   View the Post-Pandemic World Exhibition in a virtual gallery.  What will your post-pandemic world look like?
Nothing heralds the start of summer like a picnic, and every good picnic starts with artisanal cheeses, sausage, bread and maybe even a little wine, all things you can pick up at the White Rock Farmers' Market! Winner of the best large market in BC in 2015, the White Rock Farmers Market is one of the most popular markets in the province. Lively and fun, kid-friendly and dog-friendly, it's a wonderful way to spend the morning.
The market runs Sundays from 10 am to 2 pm at Miramar Plaza, 15154 Russell Avenue
Paddleboard lessons are back at White Rock beach and we can't think of a better way to usher in summer than gliding around Semiahmoo Bay on a paddleboard. Sea Gods Stand Up Paddleboards offer two levels of instruction: Introduction to SUP which covers board knowledge, safety, Transport Canada requirements and the skills you need to get out on the water and up on your feet. And Advanced Flatwater SUP Strokes lessons for the experienced paddler who wants to learn new strokes and drop bad habits!  Lessons are 2  hours and taught by Paddle Canada instructors.
The Long Pier: White Rock, its pier & community identify
Some landmarks' existence is so entwined with the communities in which they are located that it's difficult, if not impossible, to think of one without the other. The pier in White Rock, the longest in Canada, is one such landmark. It is foundational in the development of the current city of White Rock and intrinsic to its sense of place. Starting June 29, visit the White Rock Museum to explore the story of White Rock's beloved pier. Learn about key decisions along the way, including the initial decision to build and subsequent decisions to not destroy it or change it in ways that would have made it unrecognizable.
The Long Pier runs from June 29 until September 5, 2021.
Until further notice, in line with the public health order, non-essential travel into, within, and out of BC is not recommended. BC residents, let's do our part by continuing to stay small and support local in accordance with the latest guidelines.