The Tour de France kicked off on July 7 and although most of us can't jet off to France to watch in person, we can still get our fill of bike racing right here at home. July 6 kicked off the "fastest week in Canadian cycling", as BC Week Superweek started with the Tour de Delta and will wrap up July 14 & 15 with our very own Tour De White Rock.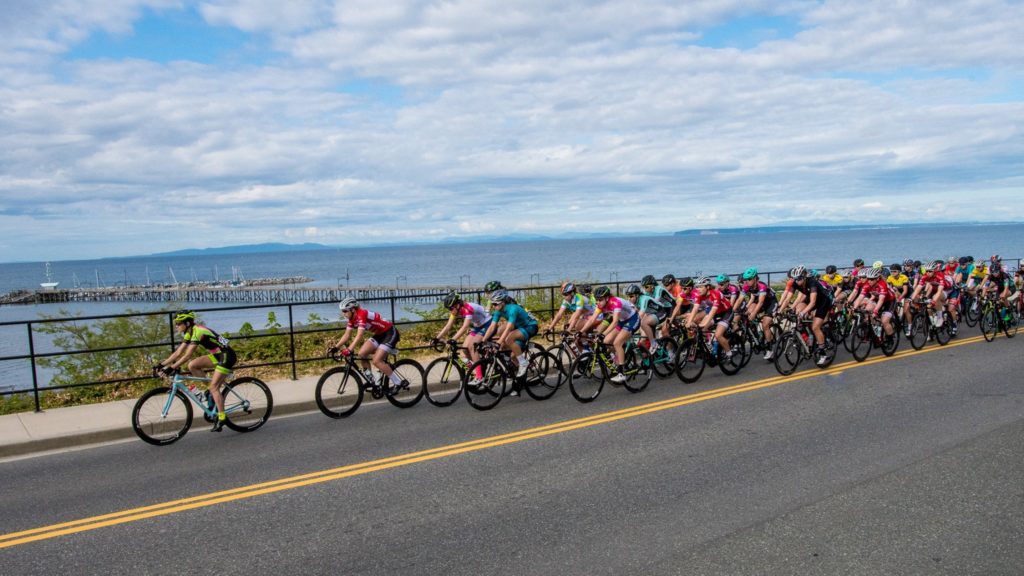 Photo Credit: Scott Robarts
BC Superweek consists of a series of road races and criterium races. Criterium races are fast-paced, usually taking place on a course that is between 800 and 1500 metres. Riders compete for cash lap prizes and teams play a game of high-speed strategy as they navigate the course, usually shoulder to shoulder with other racers. Because the races are so short, usually only 90 minutes, they are great for spectators as the riders pass by a number of times.
The first of nine races over ten days, the Tour de Delta took place from July 6 to 8, followed by the New West Grand Prix on July 10, the Gastown Grand Prix on July 11, the Giro di Burnaby on July 12, the PoCo Grand Prix on July 13 and concludes with the always exciting Tour De White Rock on July 14 & 15.
The Tour de White Rock, as one of the longest withstanding races in North America, promises to wrap up BC Superweek in style. This historic race takes place on a challenging 130 km course that tests cyclists as they tackle the steep seaside hills of White Rock.
Photo Credit: Oran Kelly
The Choices Markets Criterium is Saturday, July 14 and kicks off at 3pm with a kids bike parade and the youth criterium races. Late afternoon/early evening the women's and men's races start and promise many thrilling moments as racers sprint and "chase cash" in the prime laps. Check out this blog post from the race organizers about where to watch "the Crit". Hint … it sounds like Five Corners is a great spot for catching some fast action! Bring the family and visit the Homelife Realty Family Fun Zone at White Rock Elementary. Kids can participate in the Kids Bike Parade at 3pm, the Kids Bike Race at 3:30pm, or the Cycling BC iRide training. And there will be bouncy castles, face-painting, sport demonstrations, and much more.
And be sure to stick around Saturday night as Big City Soul takes to the stage at Five Corners for TD Concerts at the Pier.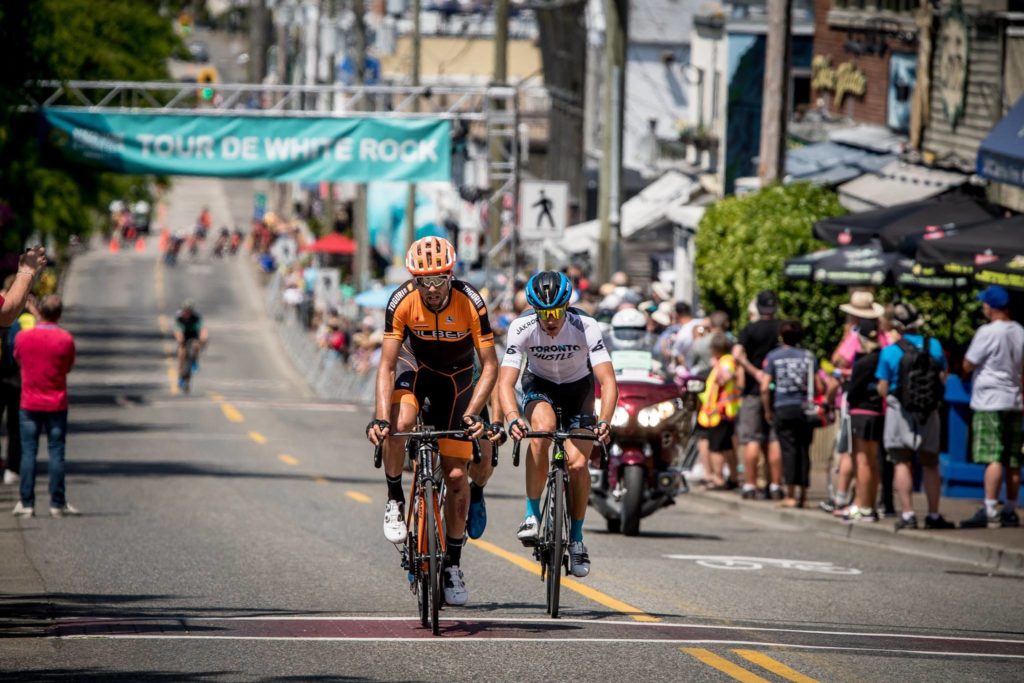 Photo Credit: Scott Robarts
The weekend wraps up with the Westminster Savings Road Race on Sunday, which takes riders through the scenic hillside streets of White Rock. Grab a prime viewing spot along the course and cheer the racers on as they manoeuver at top speeds around sharp turns and down steep hills.