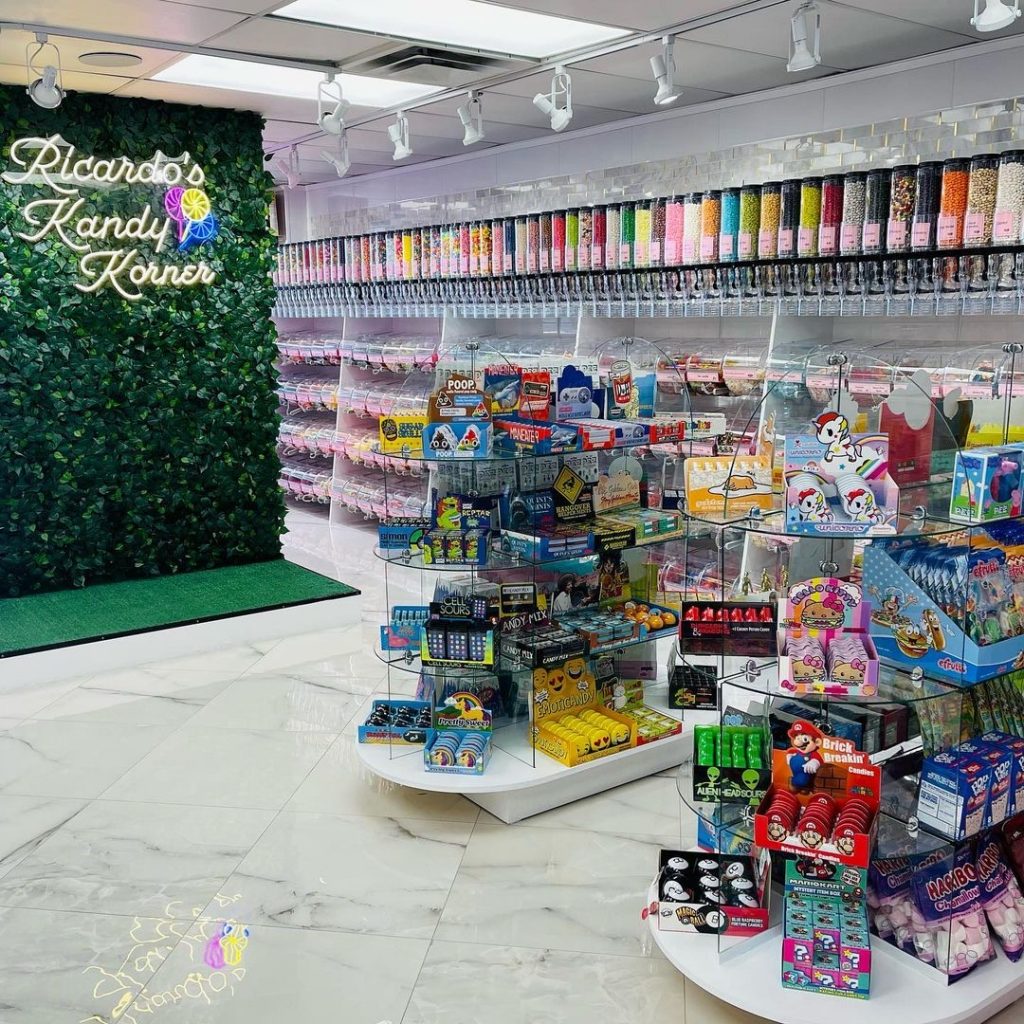 It's hot out there and while the weather may be calling for ice cream, those in the know know that an ice-cold slushy from Ricardo's Kandy Korner is the real way to beat the heat. Recently opened, and located just steps away from the beach, the Kandy Korner features a slushie machine, a massive bulk candy wall, hard-to-find cereals (including Fruity Pebbles, Peeps and Cookies & Creme Krispies), PEZ (so many PEZ) and unique rare candy that is not available in Canada. And you can even find Surrey bakery Just Cakes', Cake-In-A-Jar … the perfect addition to your beach picnic basket. If you have a favourite candy from your childhood, there's a very good chance that you'll find it on the shelves at this sweet tooth Mecca.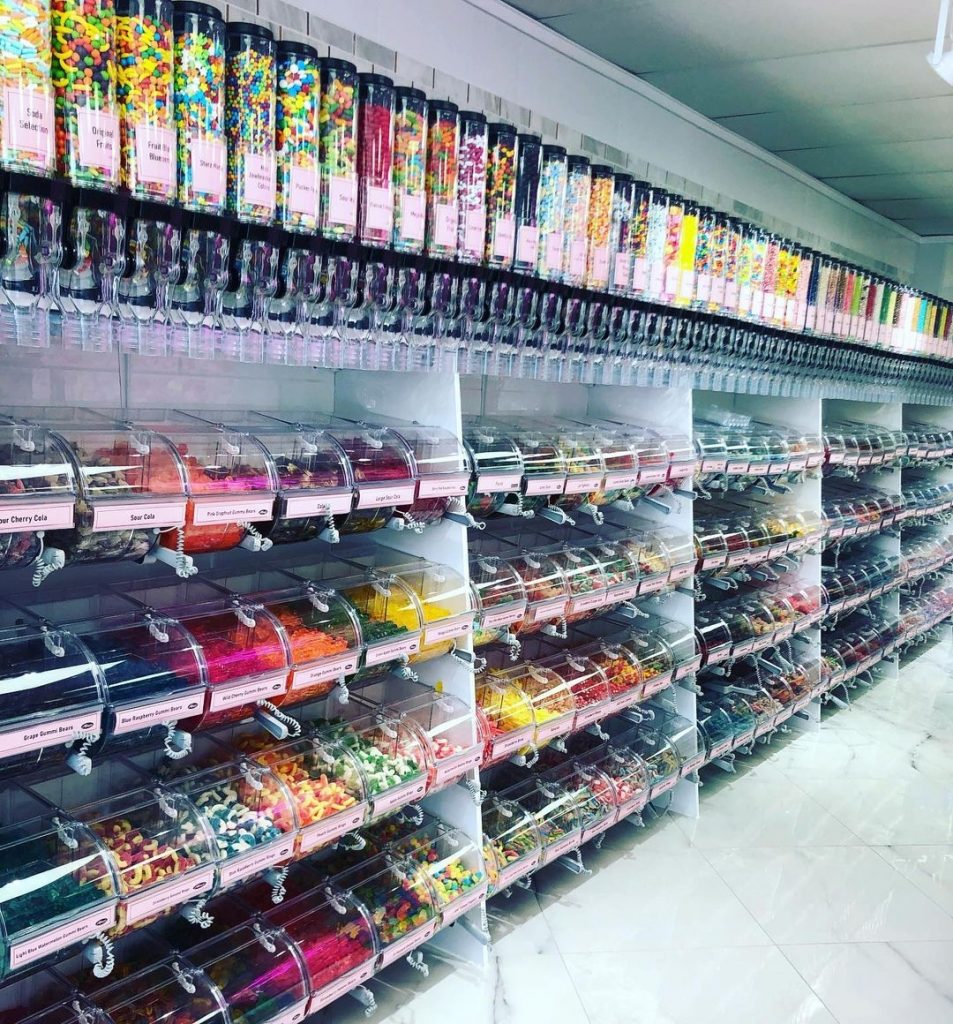 Truly the sweetest spot on the strip, stop by to satisfy your sugar craving or your curiosity, and while you're there be sure to pose for a pic in front of the flower wall. Adorned with neon script reading, "Sugar High", it's the ultimate Instagram backdrop to show off your finds.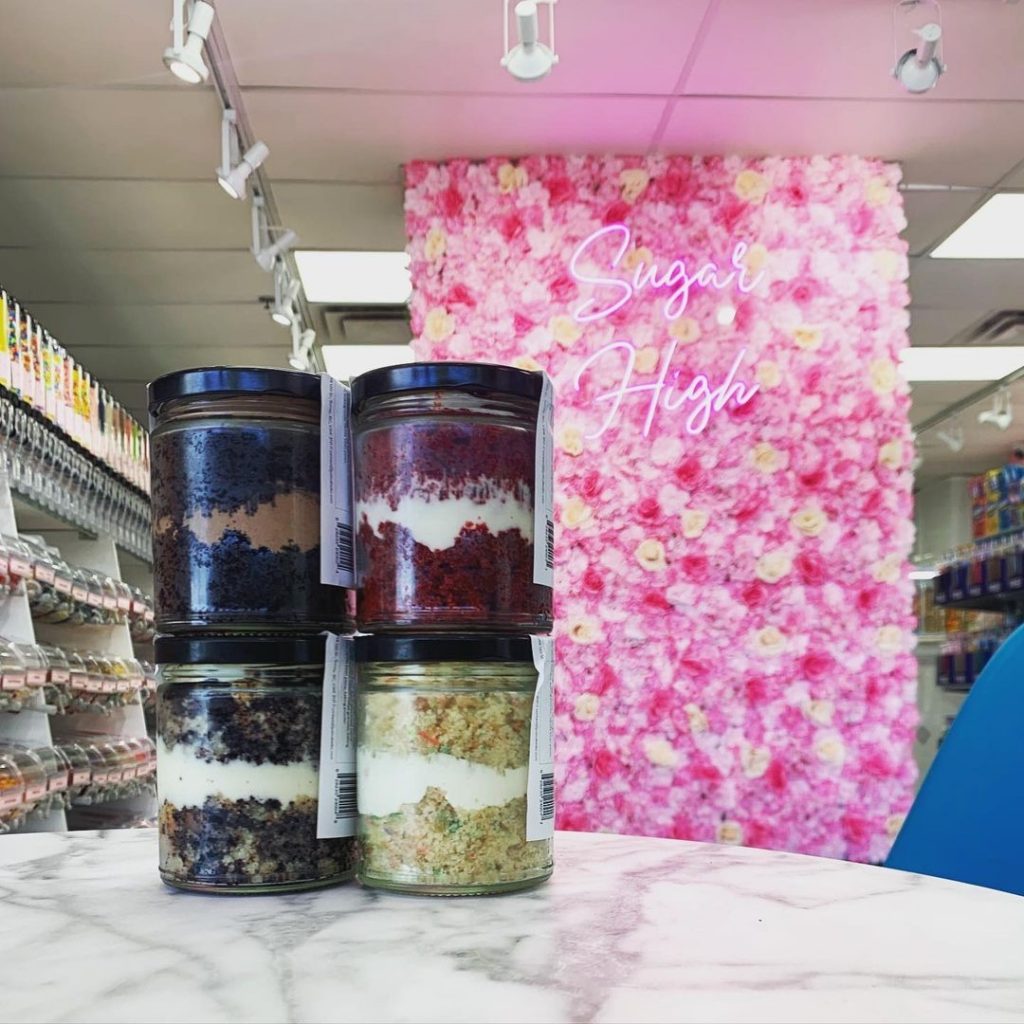 We had a quick Instagram chat with Ricardo, yes, there really is a Ricardo, to ask how things were going and learn about the inspiration behind this sweet shop:
What can visitors expect when they walk through the doors?
"It's a unique experience! As they walk in they'll see a good selection of Slushie flavours, a massive selection of bulk candy and unique rare candy that is not available in Canada. Overall it's just a fun experience for all ages."
Why did you choose White Rock as your shop location?
"I already had a running business in White Rock, the "Sunlight Market" with a unique candy section that did really well, and felt that White Rock would be a perfect spot for a candy store."
Is there a Ricardo?
"Yes! Ricardo is the owner of the business. From Afghanistan, he came to Canada in 2001. Before opening the Kandy Korner, he owned Sunlight Market, a convenience store and cannabis accessories store that also carried snacks and soda." 
What's the most popular candy in the shop? Most nostalgic?
"Dunkaroos are definitely the most popular, and the most nostalgic.:
What's your favourite candy?
"The classic coke bottles. You can't go wrong with them!"
What does your perfect day in White Rock look like?
"A nice sunny day when the strip is just buzzing with people!"
The biggest candy store in BC, Ricardo's Kandy Korner is guaranteed to make all your candy dreams come true.
---
Ricardo's Kandy Korner
14909 Marine Drive (along West Beach)
Open daily from 11 am to 10 pm