Research shows that spending time in the forest has a calming and restorative effect on the body and soul. Forest bathing, also known as "Shinrin-yoku" means taking in the forest atmosphere during a leisurely walk. In White Rock, the pull to walk on the beach, an experience with a different kind of restorative effect, is strong, but those seeking the solitude of a walk in the woods don't have to look too far.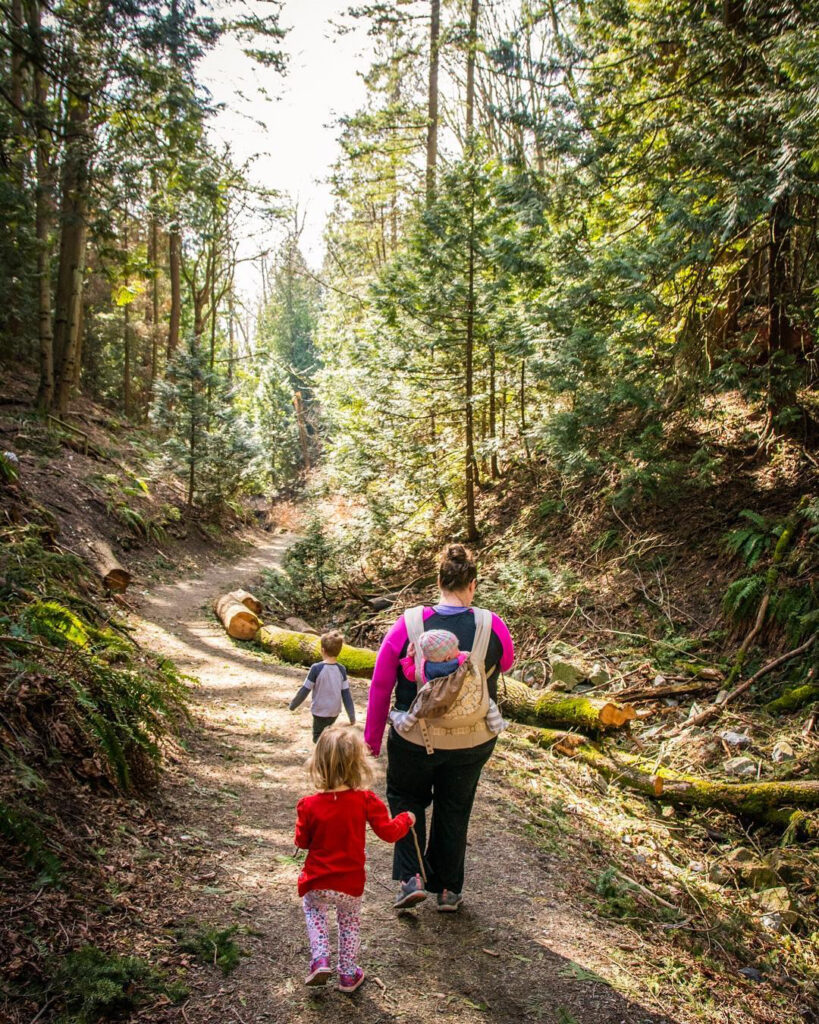 Credit: @adadsadventures
Ruth Johnson Park is an oasis of green. Dense ferns and tall trees surround the numerous trails that weave through the forest eventually leading to a steep descent towards the waterfront. Start your walk with a play at Generations Playground on North Bluff Road. The playground was named "Generations" as it was designed as an inclusive outside recreation area for all ages and all abilities. Follow the gravel path into the forest and find yourself surrounded by the soothing effect of a West Coast rainforest. Follow the trail down the path and you'll come to a series of staircases that make their way down to Duprez Street and Marine Drive and the shores of Semiahmoo Bay.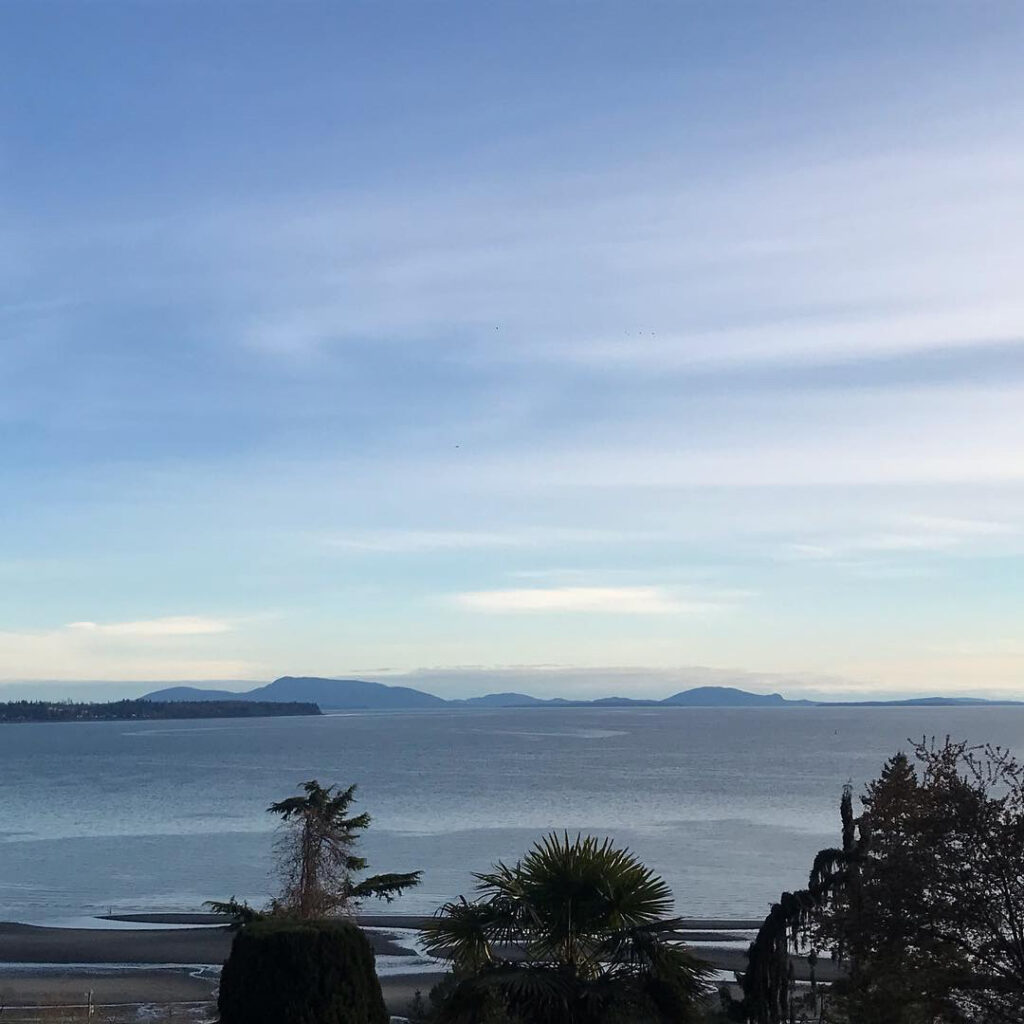 Credit: @lonzonfitness
Just across Marine Drive is the grassy slope of Bayview Park. From here we recommend taking a quick walk south along the White Rock Promenade to one of the nearby restaurants for lunch or order your lunch to go and head back to the picnic tables at Bayview Park to enjoy your meal al fresco. When you're done, leave the beach behind and get ready for some cardio as you head back up the stairs into the forest.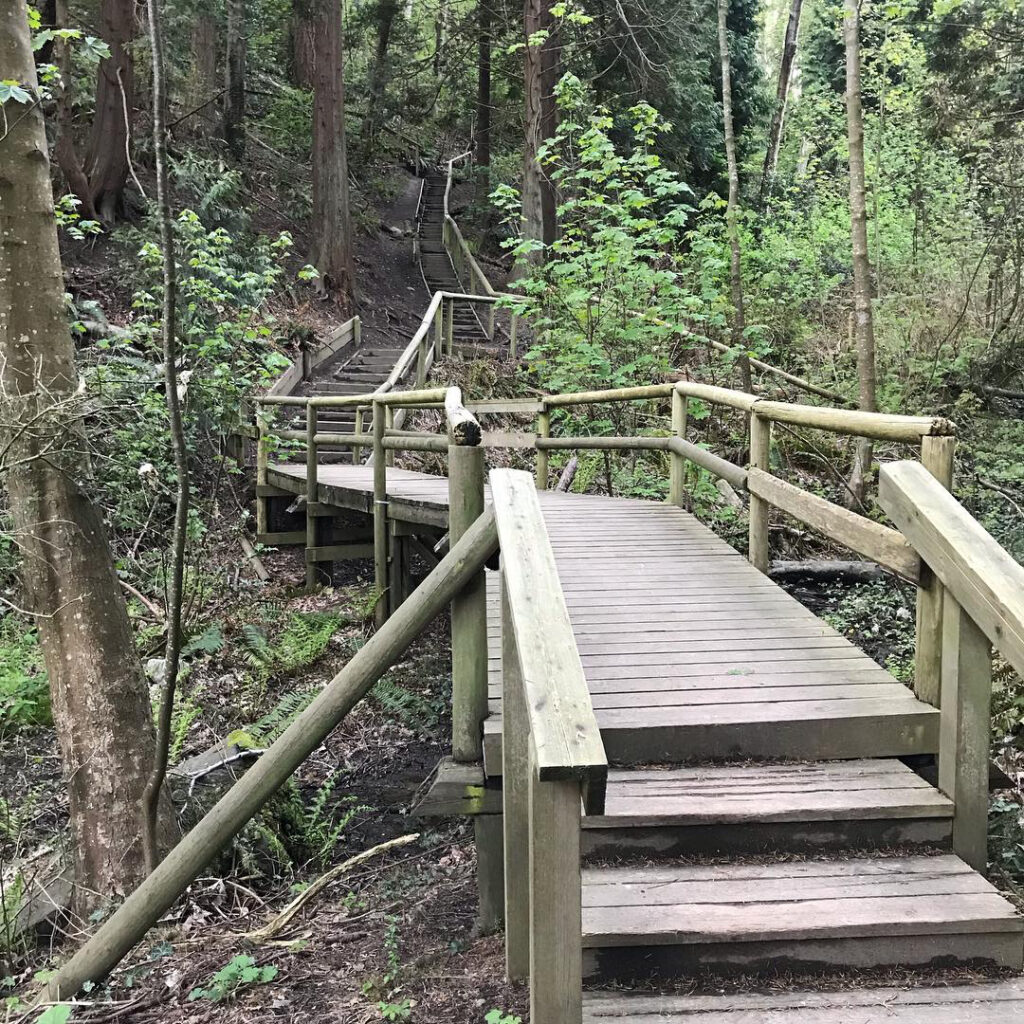 Credit: @lonzonfitness
Notes:
Ruth Johnson Park is located at 14600 North Bluff Road
Close-by dining options: