Did you know that you can go whale watching from White Rock? It's true! Just head down to the end of the pier and look for White Rock Sea Tours & Whale Watching. Actually, we recommend booking a spot in advance to make sure that you snag a seat … because you're not going to want to miss this adventure!
Hop onboard one of White Rock Sea Tours vessels and let yourself be whisked across the ocean to the Gulf and San Juan Islands where the whales, and other wildlife, thrive in their natural habitat. Your experienced captain will explore the Canadian Gulf Islands and the US San Islands in search of southern resident and transient Orcas, and Humpback Whales.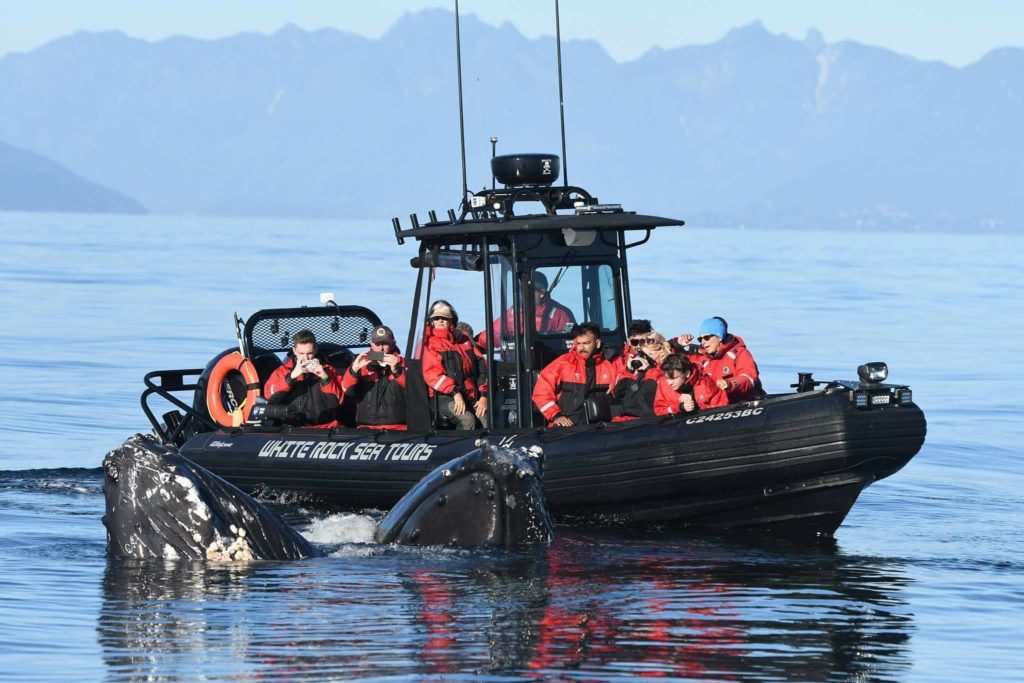 All whales are amazing to catch a glimpse of, but if you're lucky and the whale-watching gods are in your favour, you may spot members of the Southern Resident Killer Whales. These majestic Orcas of the Salish Sea, are currently listed as endangered on the Species at Risk Act and are actually one clan, or family, that consists of three pods (J, K and L) with several mother-lines within each pod.
The journey across Semiahmoo Bay into the Strait of Georgia takes you past hidden coves, quiet bays and spectacular scenery, so you'll want to have your camera ready. Trips are between 3 and 5 hours and include lots of island breaks to stretch and grab a bite to eat. Each journey is different as the whales are never in the same place twice! And, in addition to whales, which are guaranteed (or you're invited back for a future trip) groups often spot porpoises, sea lions and seals.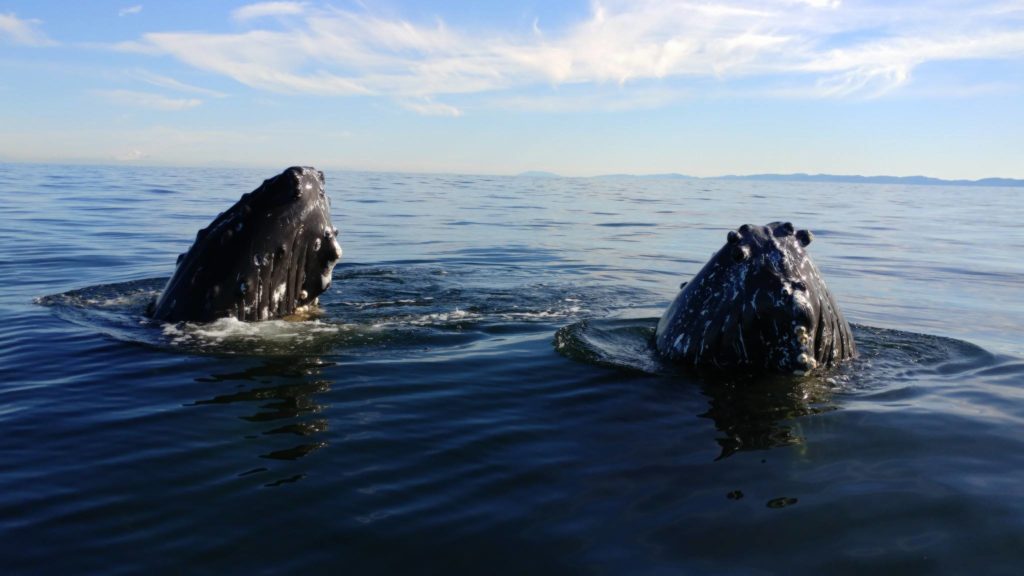 Whale watching trips depart daily from the White Rock Pier and the best times to view whales are between April and September.
White Rock Sea Tours and Whale Watching are members of the Pacific Whale Watch Association (PWWA), a group of Canadian and American whale-watching companies committed to research, education and responsible wildlife viewing.
White Rock Sea Tours & Whale Watching
Departure from White Rock Pier
​1-604-868-1755​
WhiteRockSeaTours@gmail.com
www.WhiteRockSeaTours.com
(all photos & video credit to White Rock Sea Tours & Whale Watching)