Spring is coming to an end, summer is just around the corner (fingers crossed) and we are counting down the days until every day is a beach day! Until then fill your June events calendar with music, culture, the beach and food!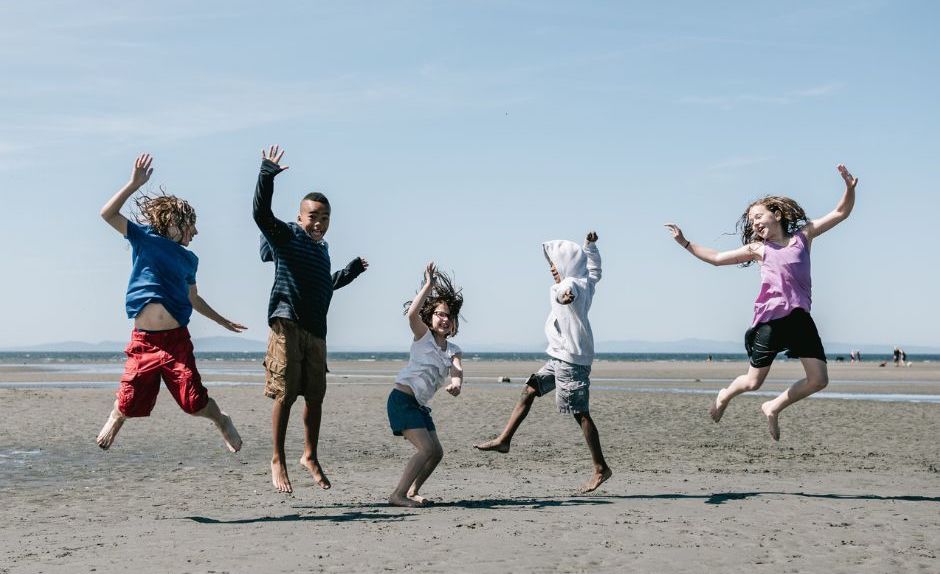 White Rock Jazz & Blues Festival
June 10 – 12 | Uptown – Various Locations
The lively sounds of jazz and blues music will take over the streets of uptown White Rock from June 10 to 12, with free outdoor performances by an amazing group of talented musicians. During the day, performers will be in various outdoor locations around the city performing toe-tapping jazz and blues for free. And in the evenings, tickets are available for headliners Tom Lavin & the Legendary Powder Blues performing live at the Blue Frog Studios. Presented by the White Rock Business Improvement Association.
White Rock Museum & Archives
June 14 – October 2
14970 Marine Drive
The White Rock Museum & Archives is proud to present Che' Semiahmah-Sen, Che' Shesh Whe Weleq-sen Si'am (I am Semiahmoo, I am Survivor of the Flood).  Curated by the Semiahmoo First Nation and originally developed by the Museum of Surrey, the exhibit explores the ways that the Nation has flourished since the Great Flood at the end of the last Ice Age. The exhibit features two large dioramas created by archaeologist Don Welsh, showing the sophisticated technology of reef net fishing and a summer fishing village. Also, on display will be several woven cedar pieces, video interviews and more.
White Rock Farmers Market
Sundays | 10am – 2pm
Johnston Road & Russell Avenue
Winner of the best large market in BC in 2015, the White Rock Farmers Market is one of the most popular markets in the province! Lively and fun, kid-friendly and dog-friendly, and different live musical performers every week, it's a wonderful way to spend the morning in White Rock, and who doesn't love to support local farmers and makers?

Over the River and Through the Woods
presented by the White Rock Players Club
June 1 – 18, 2022
1532 Johnston Road
The talented team of the White Rock Players Club presents the play Over the River and Through the Woods, a comedy by Joe DiPietro Baitz. Nick is a single, Italian-American guy from New Jersey. His parents retired and moved to Florida. That doesn't mean his family isn't still in Jersey. In fact, he sees both sets of his grandparents every Sunday for dinner. This is routine until he has to tell them that he's been offered a dream job. The job he's been waiting for—marketing executive—would take him away from his beloved, but annoying, grandparents. He tells them. The news doesn't sit so well. Thus begins a series of schemes to keep Nick around. A production by WRPC with double cast, rotating shows. Tickets are available online.
Scultpure Xhibition
until June 19, 2022 | 1101 Elm Street
FEIART and Art Couture Gallery are pleased to unveil an eclectic display of sculptures in their current exhibition featuring the works of world-renowned sculptor Gao Feng, international award-winning spatial designers Muchen Zhang and Yi Chen, globally acclaimed sculptor Parvaneh Roudgar, and the imaginative designer and multimedia artist Anyuta Gusakova. The exhibition engages the audience with a variety of dynamics such as the blending of contemporary style with classical simplicity, designer toys, and abstract art. The four artists portray different senses of reality and beauty, and their works span a variety of genres that flow in the realm of contemporary design.
National Indigenous Peoples Day Celebration
June 21, 2022 | Grand Chief Bernard Robert Charles Memorial Plaza
Head to Grand Chief Bernard Robert Charles Memorial Plaza at East Beach to celebrate National Indigenous Peoples Day. Semiahmoo First Nation Chief Harley Chappell will provide remarks followed by a dance performance by the Semiahmoo First Nation children's dance group. Everyone is welcome.
TD Concerts at the Pier
June 23 | 7:00 pm
Memorial Park (West Beach)
Organized in partnership by the White Rock Business Improvement Association and the City of White Rock, this live music event is one of the highlights of the summer in White Rock and is one that you do not want to miss!  The concerts, as always are FREE, and this year's lineup of national touring acts, beloved local artists, and great tribute bands promises to make this White Rock's best concert series yet! Find the complete schedule here. The concert series kicks off with iconic Canadian rock band, Harlequin.

Captivating Canvases – Art Exhibit
June 2 – 26
Landmark Pop-Up Town Gallery| 15140 North Bluff Road
The show, Captivating Canvases, will run Wednesday to Sunday, from June 2 to 26, as local artists Audrey Bakewell, Eileen Fong, Linda Morris and Catherine Sheppard each show work created in their own unique style.
Blue Frog Studios
1328 Johnston Road
Canada's hottest live recording theatre brings you up close and personal with some of the world's greatest entertainers. The venue features updated world-class behind-the-scenes and audio recording technology, as well as high-quality sound and lighting throughout the theatre. Upcoming concerts include:
Alfie Zappacosta – June 22 (sold out)
A&M Grands – June 25
Old Man Luedecke – June 26
The Mavens – June 30