With 2 craft breweries within a 5-minute walk of each other, there has never been a better time to be a beer drinker in White Rock! After a day exploring the beach and the shops, head into White Rock Beach Beer Company and 3 Dogs Brewing for an evening of great conversation, laughs and, of course, awesome beer.
White Rock Beach Beer Company
15181 Russell Avenue | whiterockbeachbeer.com
White Rock Beach Beer Company, White Rock's original craft brewery, was established by two teachers in 2013. With no experience in brewing beer, they started from scratch, developed their recipes and made some craft brewing magic that resulted in 5 highly approachable beers on tap. White Rock Beach Beer is definitely one of the friendliest craft breweries that we've ever visited – expect to be greeted by the regulars and the owners. The tasting room vibe is welcoming and lively, with vinyl playing and the sounds of laughter spilling out onto the street. Beers on tap are named in homage to White Rock landmarks and include White Rock West Beach Fruit, White Rock East Beach Nut, Border, Oxford Hill and Pier.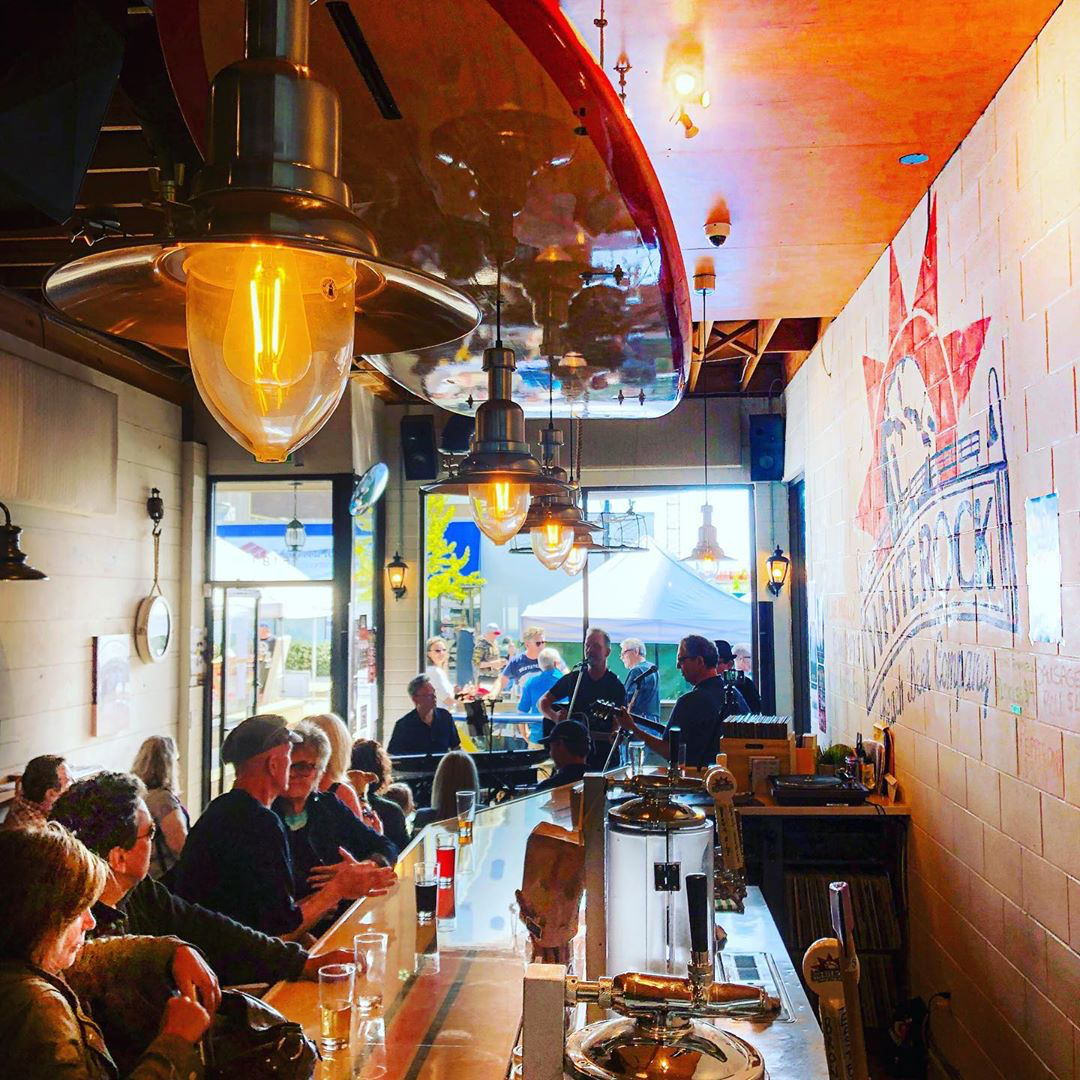 Photo Credit: wrbeachbeer via Instagram
3 Dogs Brewing
1515 Johnston Road | 3dogsbrewing.com
3 Dogs Brewing opened in 2017, and the owners have been perfecting their recipes for years for friends and competitions. The goal was to create a community gathering spot where people came together to socialize, listen to music, play board games and drink great beer, and they have definitely achieved that goal. Loud and lively, on any given night 3 Dogs is jammed full of beer enthusiasts playing games and checking out the beers on tap that evening. Service is at the bar, there is a nice selection of salty snacks available, including a charcuterie board or nachos, and guests are welcome to order takeout to enjoy at their table! Usually, they will have a selection of up to eleven rotating beers and ciders from an assortment of new in-house brews, guest taps, and seasonals. As you would expect from a brewery called, 3 Dogs, most of their beers have dog-related names like: Blackie the Brown Dog, Double Dog Dare IPA, Ugly Mutt Pale Ale, Chilly Dog Cranberry Radler (seasonal), Hyena Pale Ale and Baily's Brindle.
Photo credit: 3dogsbrewing via Instagram