Summer in White Rock brings many things – lazy days at the beach, melty, creamy ice cream, peaceful paddling in Semiahmoo Bay, but what many look forward to the most is the return of the award-winning White Rock Farmer's Market! Every summer, local growers will bring their gorgeous in-season foods to Miramar Plaza in Uptown White Rock. Whether you're a local resident picking up your weekly produce or a visitor hoping to try unique to British Columbia delicacies, the farmer's market is a must visit. And, in addition to an abundance of locally grown food and locally made goods, visitors will enjoy live music, children's activities and artisan displays, making it the ideal destination for whiling away a summer morning.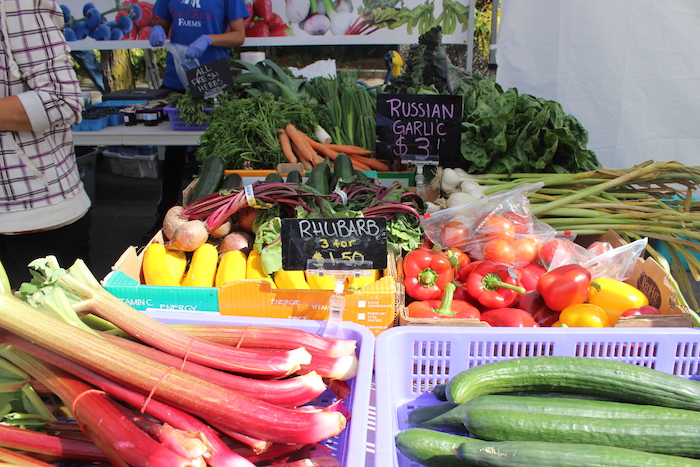 With over 100 vendors (not all are there every Sunday), the White Rock Farmer's Market is one of the largest markets in the province. In March of 2016 the market was presented with the award of "Farmer's Market of the Year (Large)" at the BC Association of Farmers' Markets Market Awards. Our beloved market was celebrated for its extensive contributions to the community, including donations of over $4000 to local charities and the distribution of over $10,000 in grants over the last five years to students entering the field of agriculture, food or farming. Additionally, the long time manager of the White Rock Farmers' Market, Helen Fathers, took home the award for Farmers' Market Manager of the Year!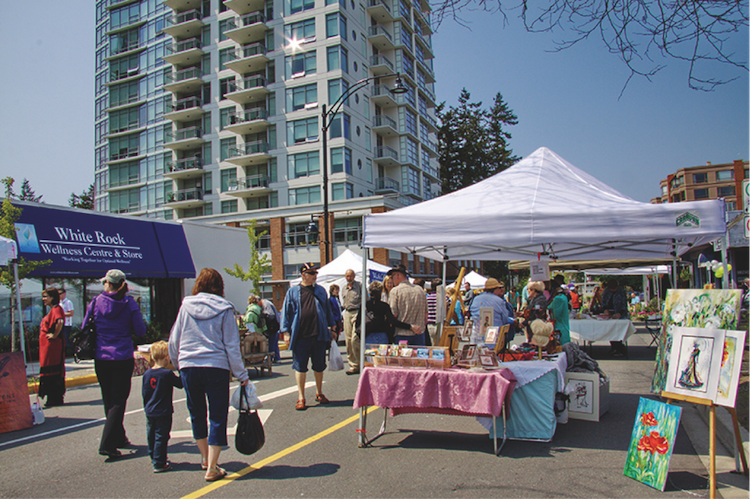 The White Rock Farmer's Market runs every Sundays from May to October in the Miramar Plaza at 15154 Russell Avenue.
For more information and dates, visit the White Rock Farmer's Market website.