The latest exhibition at the White Rock Museum and Archives, Castles in Your Mind: White Rock's Sandcastle Phenomenon 1979-1987 (to Oct 7) explores the life span of the popular Sandcastle Competition, why it was so popular and what it means to White Rock today. There have been generous contributions from the community including interviews, photographs, artifacts and memorabilia, and the exhibit is a fascinating look at the rise and subsequent fall of this imaginative event.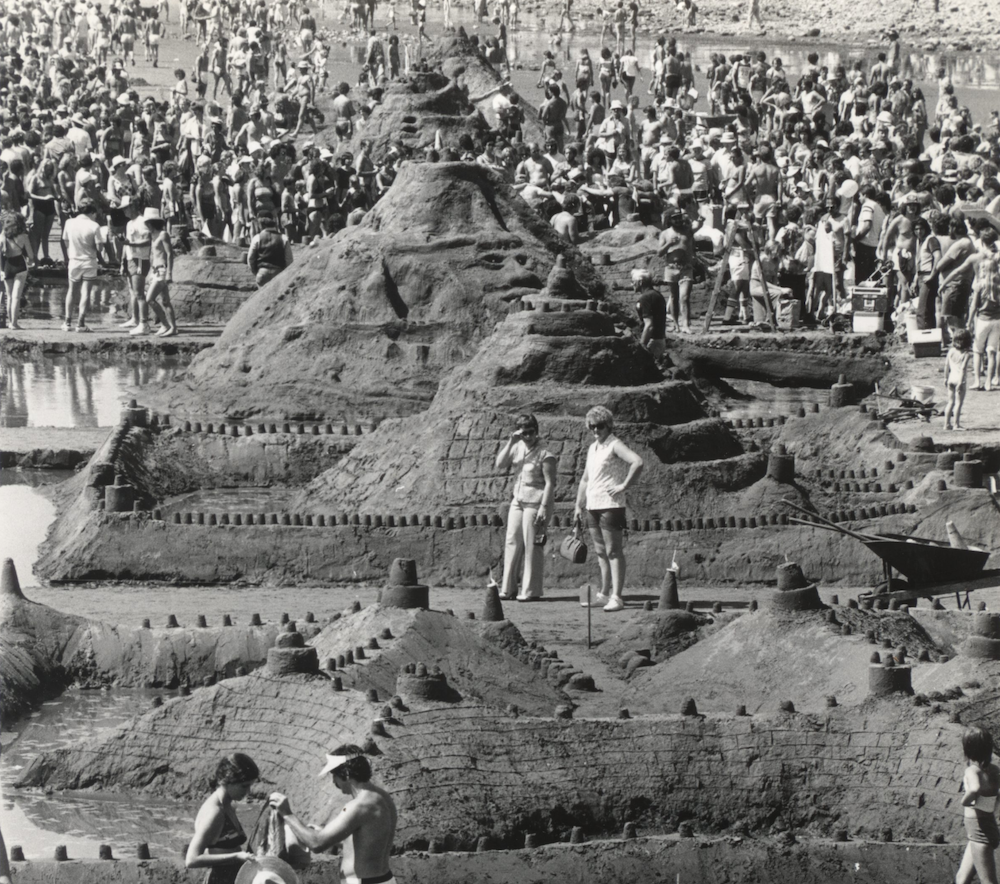 Photo: White Rock Museum & Archives
From 1979 to 1987, the Canadian Open Sandcastle Competition brought hundreds of thousands of spectators to White rock beach to watch teams from around the world create fantastical sand creations. Teams had just four hours, at low tide, to create the best, biggest and most creative sand sculptures. The event was free for spectators, awesome for families and eventually grew so popular that it was known around the world for being one of the best competitions. The competition was eventually canceled due to increasing security costs, but it is still ingrained in the history of the community.
The exhibition closes on October 7, but there's still time to pop in and have a look. Read more about the exhibit and the history of the sandcastle competition here, and watch the museum's curated video series on YouTube where they have been featuring community members sharing what the competition meant to them in the 1980s, and today.
White Rock Museum & Archives
14970 Marine Drive
Hours:
Tuesday – Friday: 10:30 am – 4:30 pm
Weekends: 11:00 am – 4:30 pm
Holidays: 12:00 am – 4:30 pm