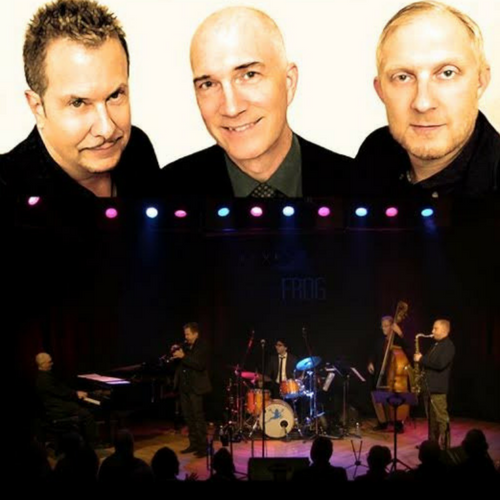 Gabriel Mark Hasselbach (trumpet, flugelhorn, flute), Miles Black (piano), Cory Weeds (tenor sax) ALBUM RELEASE EVENT at Blue Frog May 11, 2018
Gabriel, Miles, and Cory occupy the rarified air of musicians that have pretty much done it all internationally as well as locally.
At home with any kind of jazz, and even R&B, all three have released a plethora of critically acclaimed Billboard and JazzWeek charting albums, and garnered many national and local kudos, including Juno Awards. Miles even co-produced Gabriel's Told Ya So album, which won Album of the Year in 2011 at the Canadian Smooth Jazz Awards.
This exciting show is an album release event for Gabriel's latest project, MidCentury Modern, and features this trio of titans, plus Joel Fountain (drums) and Lawrence Mollerup (bass), all who performed stylishly on this album.
MidCentury Modern is a nod to the style, magic, and passion of the classic jazz, cars, architecture, and movies of the mid 20th century. Comprised of songs from Gabriel's most influential trumpet artists, this album is a seamless melding of mainstream, contemporary, and soulful New Orleans styles- a trifecta of jazz where the sum is greater than the parts!
​
Ticket price includes the new release – "MidCentury Modern".