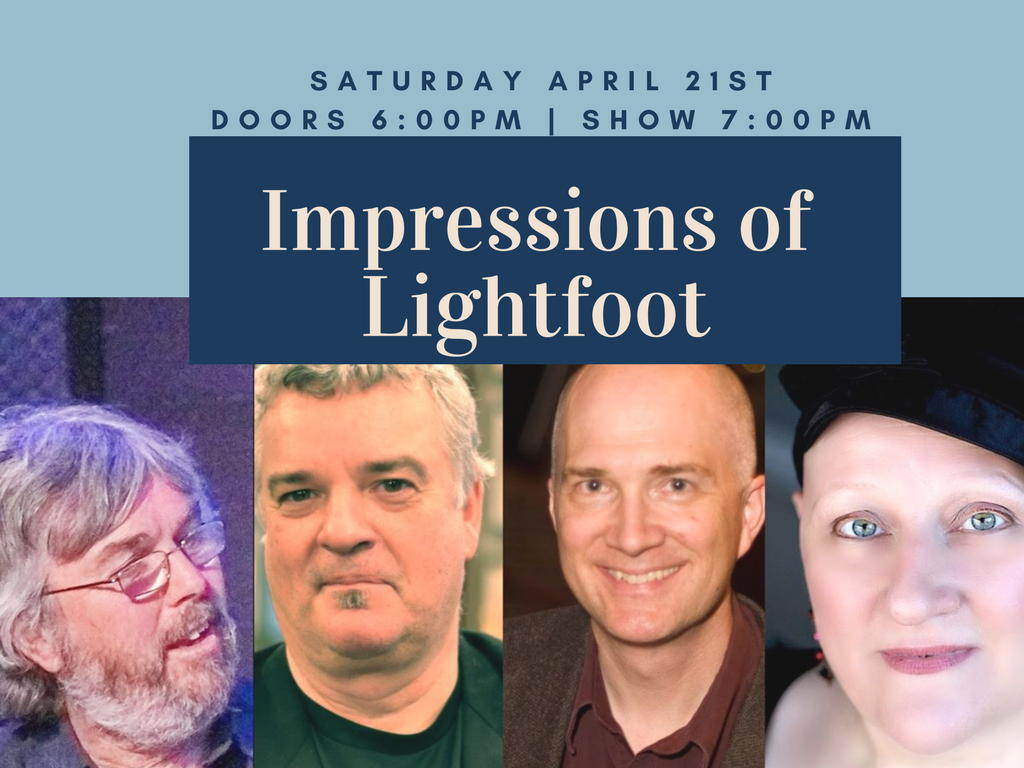 "Impressions of Lightfoot" recognizes the importance of Gordon Lightfoot's deep and everlasting contribution to Canada's musical culture and heritage.
The band features three of Canada's most highly regarded and sought after musicians; vocalist Jennifer Scott, bassist Rene Worst, and pianist Miles Black under the leadership of James McRae, the arranger, and drummer behind this idea of re-envisioning Lightfoot's iconic songbook with these fresh interpretations of his music.
The iconic back catalogue of Gordon Lightfoot is so revered that many of his classic songs have earned the status of contemporary standards, and as such have been heavily covered by musicians from all over the world: indeed, Sundown, Early Morning Rain and If You Could Read My Mind alone have received approaching one hundred known recorded covers between them.
Yet, despite their apparent melodic suitability for the jazz idiom, jazz covers of Lightfoot material are strangely few and far between.  Holly Cole delivered a version of If You Could Read My Mind on her Night album, as did Diana Krall (with Sarah McLachlan) on Wallflower, and Phil Dwyer interpreted Beautiful in his 'Canadian Songbook' project, but there has never been an entire album of jazz treatments of Lightfoot songs.  Until now, that is. (David Morrison review)
The Impressions of Lightfoot show has been selling out and receiving standing ovations wherever it is performed.