Who better to spend the day with than your favourite furry friend? And as we head into fall and winter, White Rock welcomes pups back to the promenade! Unfortunately, you can't take your dogs out along the pier, but don't worry, Fido doesn't have to miss out on the fun! Here are 6 terrific places in White Rock to hang with man's (or woman's) best friend.
The Beach
All of White Rock's beaches are part of the Boundary Bay Wildlife Management Area, a conservation land dedicated to wildlife and their habitats. Unfortunately, dogs and wildlife don't mix as wildlife fear dogs. The Boundary Bay WMA is a critical habitat, not an off-leash dog area, and as such, pups are welcome to frolic on the beach as long as they are on a leash of fewer than two metres.
The Promenade
Dogs are allowed to stroll the White Rock Promenade, on a leash, from October 1 to March 31. Unfortunately, outside of those dates, they'll have to hang out at one of the other pup-friendly spots mentioned.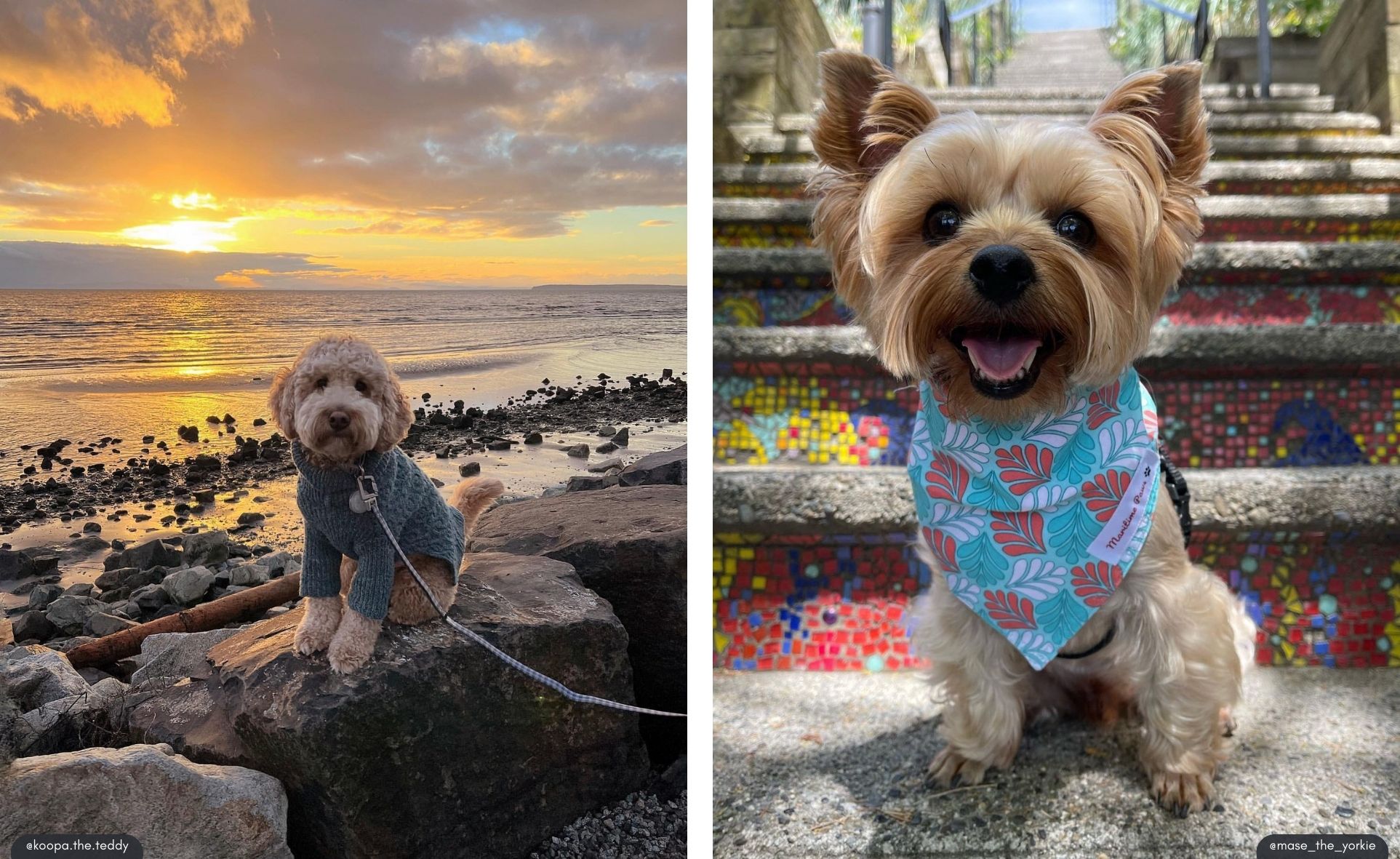 Centennial/Ruth Johnson Park
Centennial and Ruth Johnson occupy a large park area located near North Bluff Road towards the West side of White Rock Beach. This is a recreational sports and kids' play area with loads of green space and a nicely treed, fenced off-leash area. This park is perfect for the entire family, and especially your pet. (14600 North Bluff Road)
Bayview Park
If you are a big fan of West Beach and you are looking for somewhere to bring your dog, check out Bayview Park. Its beachside location makes it an ideal White Rock location to enjoy a walk (on leash) with your dog. (14586 Marine Drive)
Coldicutt Park
Coldicutt Park neighbours the secret White Rock lookout point. This is a great place to go for a walk (on leash) with your dog, spend time in nature and get an awesome view. (14064 Marine Drive)
Maccaud Park
If you are looking to get away from the beach and spend some time surrounded by majestic green trees, head over to Maccaud Park. This park has great trails for both humans and on-leash dogs. Maccaud Park is located on Kent Street between 16 Avenue and Thrift Avenue.
And, we're sure we don't have to tell you but please, clean up after your dogs.