Restaurants around the globe are rapidly changing to accommodate vegetarian and vegan lifestyles. However, finding meat-free options can be challenging, but not to worry, White Rock has you covered. Here are a few of the best places to find vegetarian and vegan options in White Rock!
The Wooden Spoon: A favourite among brunchers, the Wooden Spoon offers multiple vegetarian options, such as their Nana-tella French Toast, Mac & Cheese and the Veggie Eggs Benny, and they are more than willing to accommodate specific dietary needs. They also boast a selection of mouthwatering vegan dishes, such as their Banana Bread & Yogurt, The Beach Body Benny, and their Chickpea Fritter. Reservations are recommended. (15171 Russell Avenue)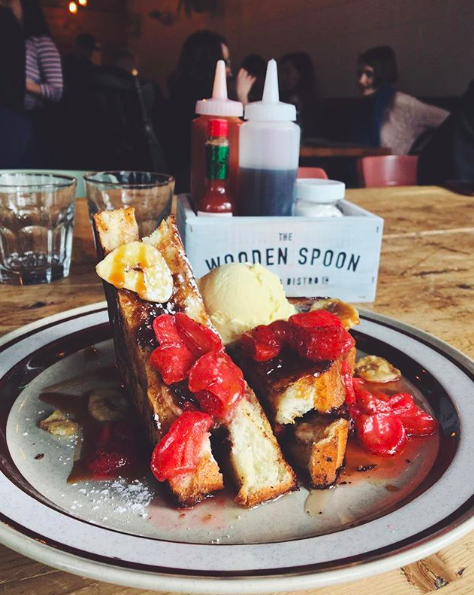 Nana-Tella French Toast! Photo credit: @thewoodenspoonco via Instagram.
Two Guys Sushi: We know the first thing that comes to mind when you think "sushi" is "fish". On the contrary, Two Guys offers a plethora of vegetarian Japanese food of the grilled and rolled variety! The menu at this joint offers many vegetarian rolls, noodle and fusion dishes. Give them a try next time you're in town! (15169 Roper Avenue)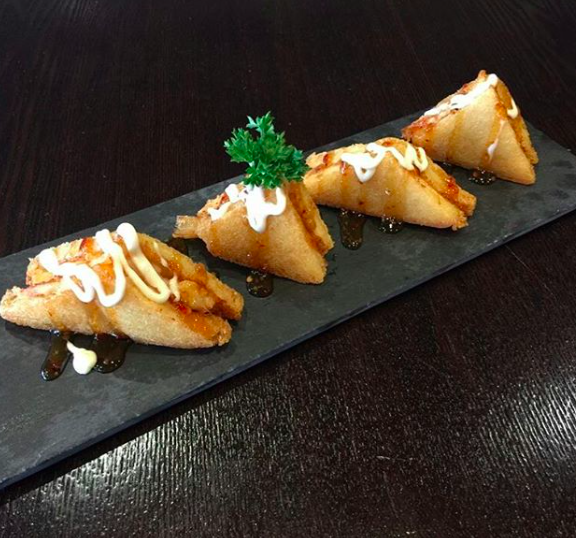 Little India: As one of White Rock's most beloved family owned businesses, Little India provides delicious food and an entire section of the menu is dedicated to meat-free options. Mix and match your favourite flavours by sharing multiple dishes with family and friends. You definitely won't have any trouble finding a satisfying vegetarian meal here! (15081 Marine Drive)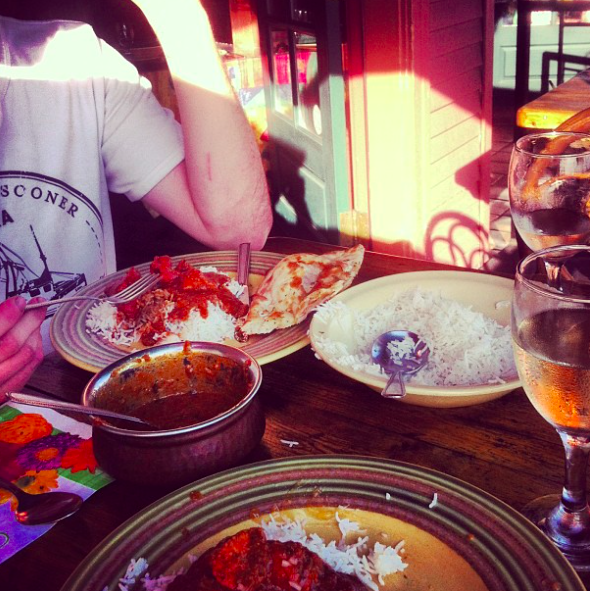 Photo credit: @sarajeannineb via Instagram.
Zapoteca: Zapoteca has only been open since 2018, but they continue to impress diners with their menu "inspired by traditional methods of Oaxaca Mexico's pre-columbian culture of Zapotec indigenous people" and straight-up tasty food. Try the Elote, fresh cooked corn on the cob topped with feta and sour cream, the Rajas Taco, which is a roasted poblano pepper mixed with onions and grains, or the enchiladas! (15495 Marine Drive)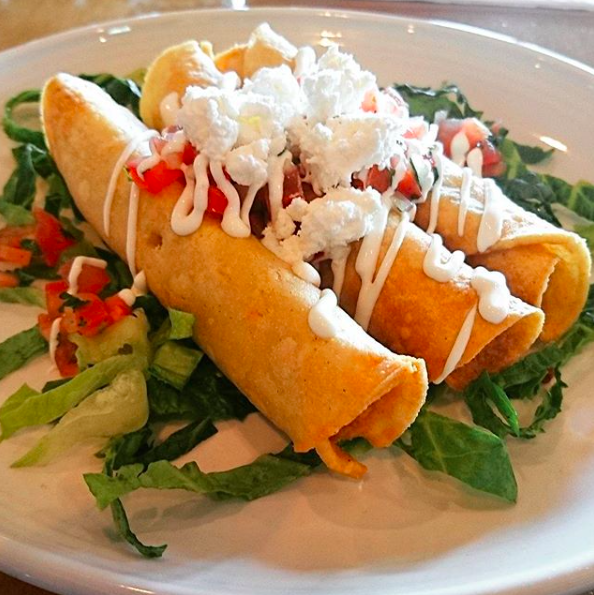 Fresh Taquitos Doradas! Photo credit: Zapoteca Mexican Grill via Facebook.
Islands Café: This cozy corner is a favourite among White Rock locals. Islands is famous for its fair trade Hawaiian coffee, delicious Açai bowls, smoothies, flatbreads and other tasty treats. The Açai bowls alone are worth the journey to White Rock. A tropical mixture of frozen Acai, Strawberry, Blueberries, and Banana blended into a sorbet texture, the bowls are traditionally topped with Granola, Bananas, Seasonal Berries, Coconut and drizzled Honey. If you're looking for a vegan and veggie friendly lunch or breakfast spot, this place has got you covered! (1237 Johnston Road)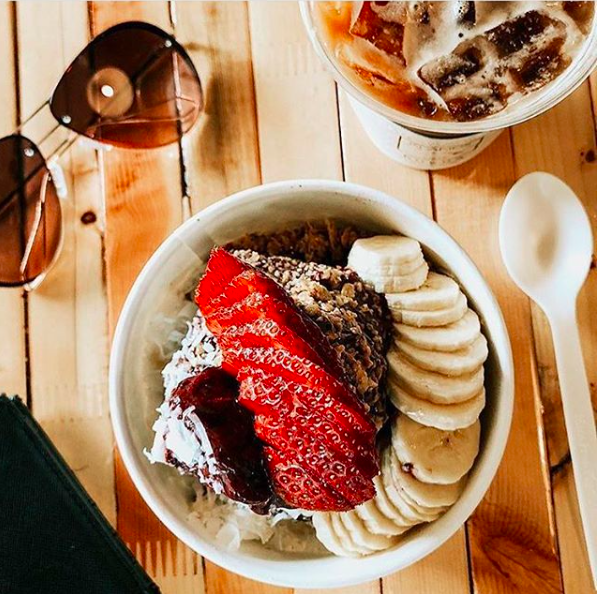 Mouth watering Açai bowl! Photo credit: @islandscafe via Instagram.
Yucca Tree Café: For some of the best vegan and vegetarian friendly breakfasts and brunch in town, be sure to check out the Yucca Tree Cafe. Their menu is impressive and they have lots of delicious vegetarian options. Locals love the Vegetarian Chili … have it on it's own for a vegan meal, it's packed with beans and vegetables, or try it in an omelette. (1347 Johnstone Road)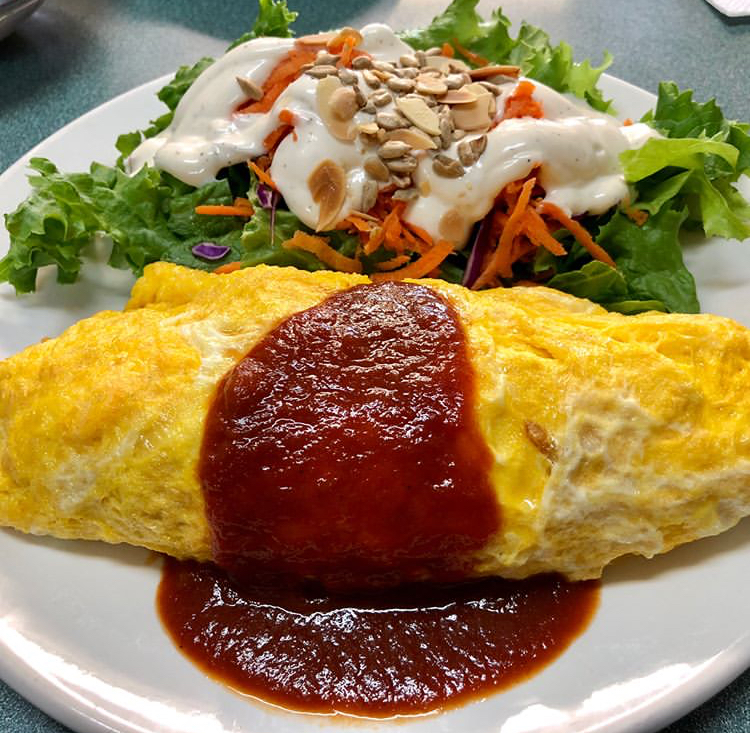 Photo Credit: @py0413 via Instagram
For more Vegan and Vegetarian choices in White Rock check out this article from WestCoastFood.