Exercise is known to release stress and can be a welcome distraction from the anxiety many are feeling related to the coronavirus. But, with gyms and fitness studios closed, many of us are looking for alternative ways to get a sweat on and feel safe while doing so. So, whether you're a regular gym-goer, or simply looking to get more active, we've got some ideas for getting your heart rate up, and your mood lifted while working out in your neighbourhood.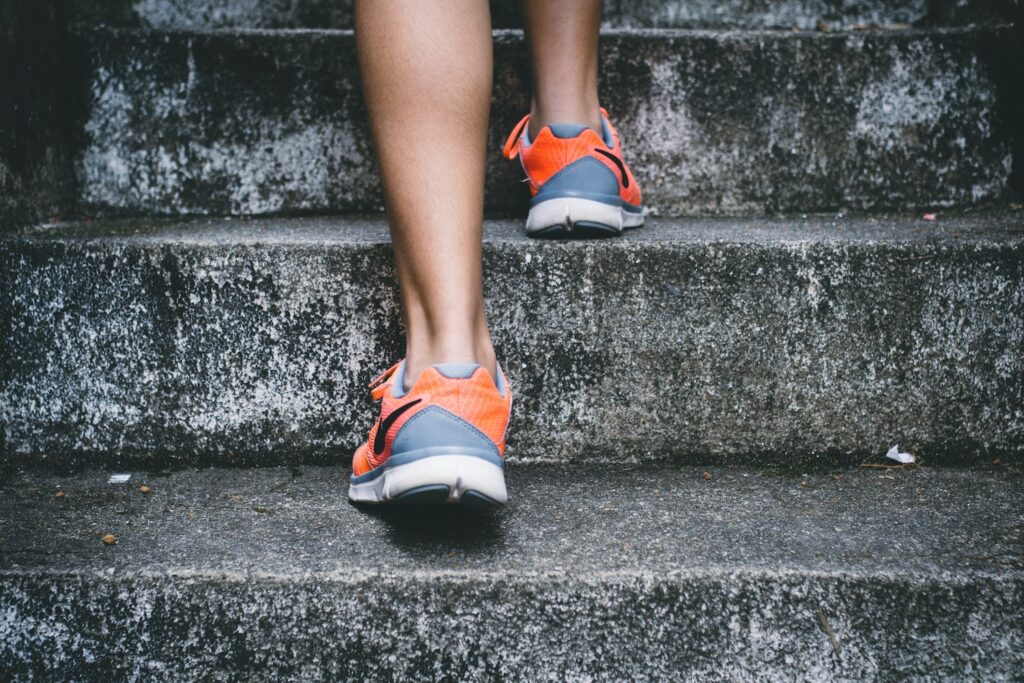 Hills, hills, hills
Whether you walk or run, White Rock's hills will challenge you! If you haven't noticed, White Rock is built on the side of a hill which means there are lots of opportunities to do strap on your sneakers and hit the hills. Start at the beach and head up to Uptown White Rock. The more challenging inclines include Oxford Street, Fir Street and Ash Street.
Hit the Beach
If you're a runner and you're looking to change up your route, consider going for a run on the beach at low tide. Running on the hard-packed sand provides a different kind of workout and will challenge new muscles. And you can't beat that view!
Promenade
For a less intense workout and expansive views, go for a power walk on the White Rock promenade. Breathing in the sea air and soaking in the views of Semiahmoo Bay are guaranteed mood boosters.  End to end the promenade is 2.17 kilometres.
Pedal Power
One of the best ways to explore White Rock and the Semiahmoo Peninsula is by bike! Believe it or not, it IS possible to go for a great bike ride in White Rock and avoid climbing any major hills. But, if it's hills you're after then you're in luck because we've got some doozies! Start your ride at East Beach, ride along the shorelines of White Rock and stop for lunch in Crescent Beach, before looping back.
Go Swimming
Spring swimming is not for the faint of heart … the water of Semiahmoo Bay can be cold this time of year. But, an invigorating dip in the sea is purported to have many health benefits including increased circulation and immune system boost, and it increases endorphins for a natural high.  And, all that shivering is a great calorie burner! Check the tides before you go.
Get Zen
Yoga is a great way to move your body and calm your mind and many of White Rock's yoga studios have been, and continue to offer online classes. One of the wonderful things about yoga is that it is accessible to anyone, as all you need is a mat or rug and a quiet space. Studios offering online options include Live Yoga, The Dailey Method, West Coast Hot Yoga. The City of White Rock's Recreation department has also posted some fitness and yoga classes online for all to enjoy.
And when your work out is done, refuel and nourish your body with a plant-based meal, sure to make your taste buds sing, from one of White Rock's
fabulous restaurants
. Eateries serving up delicious and nutritious choices include Grounds & Greens, Islands Cafe and The Yucca Tree Cafe.