Don't let a little rain get you down! If you find yourself in White Rock on a rainy day, there is still lots to see and do. Here are 9 ideas for a fun-filled rainy (or any) day.
Go the Beach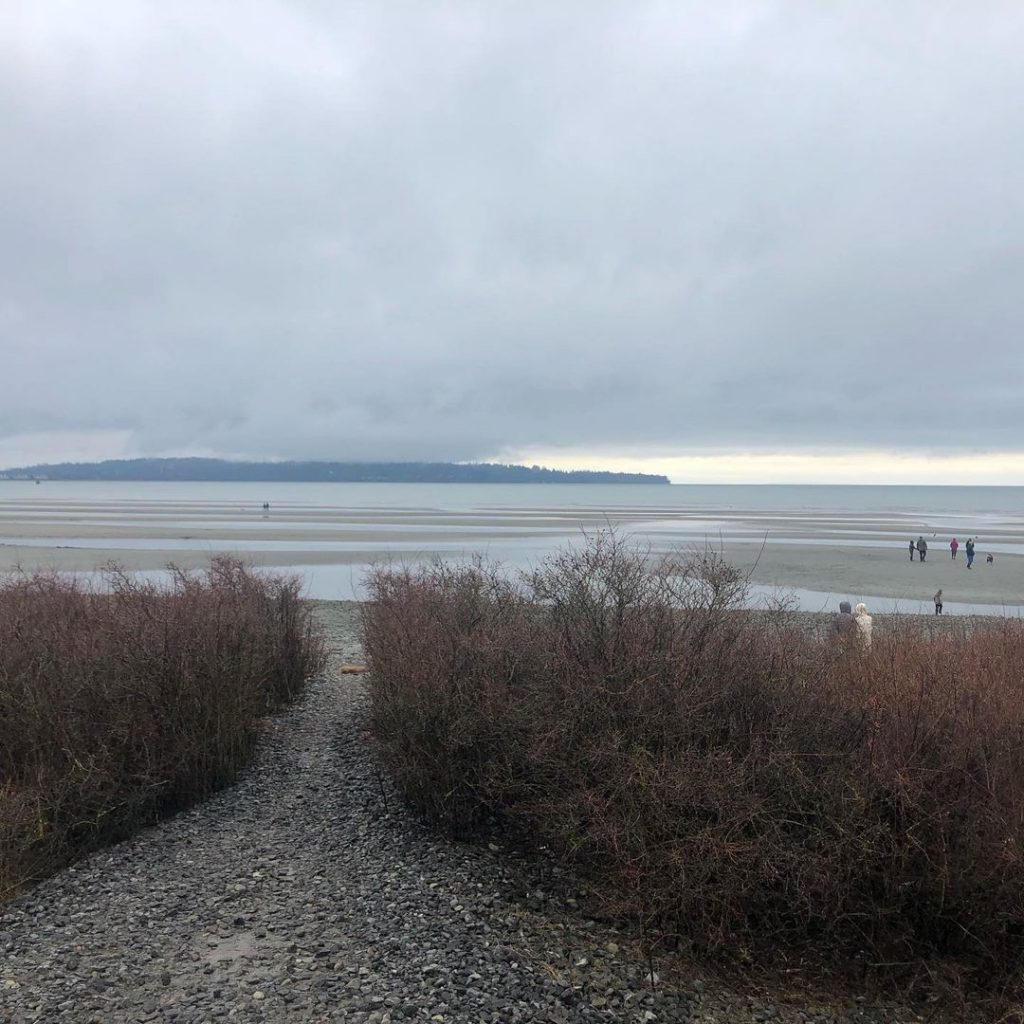 Photo credit: @susieverde via Instagram
Just because it's raining doesn't mean you can't visit the beach! After all, a rainy day at the beach is always better than a sunny day in the office. Rainy days at White Rocks beaches are often the most fun, and definitely less crowded. So slip on those rain boots and a waterproof jacket, grab an umbrella and hit the sand. Keep your eyes peeled for marine birds, seals and the occasional whale!
Visit an art gallery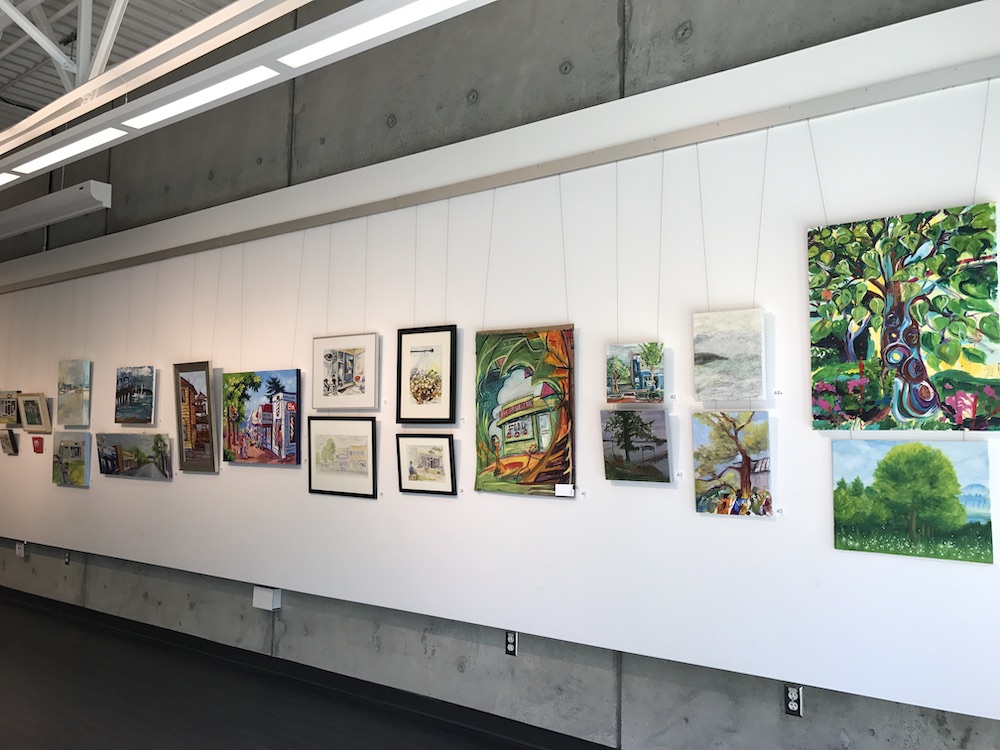 Take advantage of the rain and take in a little culture at one of White Rock's charming art galleries. The Landmark Pop-UpTown Gallery hosts rotating art shows featuring local artists and their works. Check the calendar to see what's on. And don't miss the White Rock Gallery where you'll find a collection of artwork from local artists. Open since 1989, the White Rock Gallery has become a destination for art lovers from across Metro Vancouver. And be sure to head to the beach for the Art Couture Gallery, which features contemporary artworks that reflect White Rock's landscapes and creativity, primarily by local artists. Escape the rain and enjoy the brilliant artwork!
Landmark Pop-UpTown Gallery – 15140 North Bluff Road
Art Couture Gallery – 14819 Marine Drive
White Rock Gallery – 1247 Johnston Road
Quiet (and dry) time at the library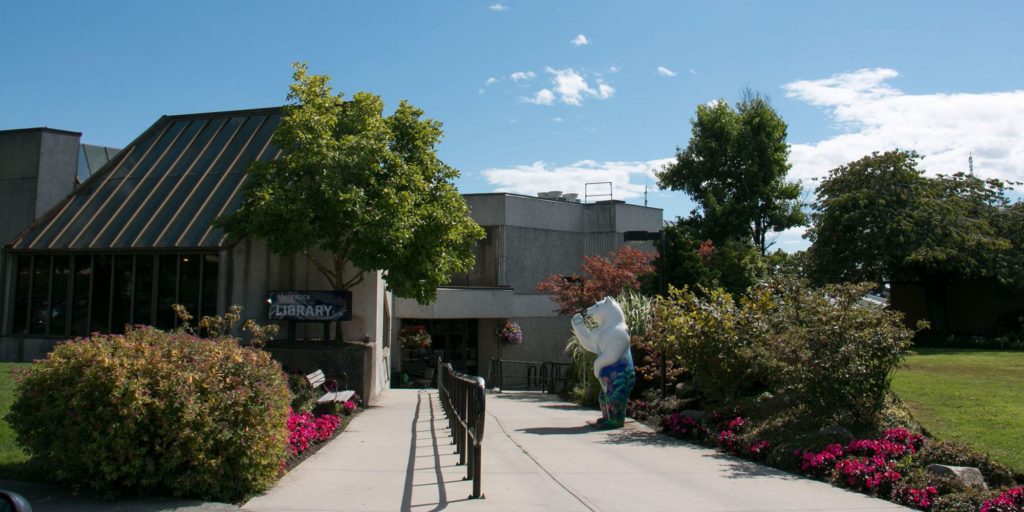 Photo: City of White Rock
The White Rock Library has something for everyone in the family. The library's storytime and baby time sessions are perfect for families with young kids. Join a game of scrabble, chess, or bridge, make some new friends at a Knit and Stitch or crafting workshop, or just browse their selection of books, find a quiet spot and catch up on some reading.
White Rock Library – 15342 Buena Vista Avenue
Explore the White Rock Museum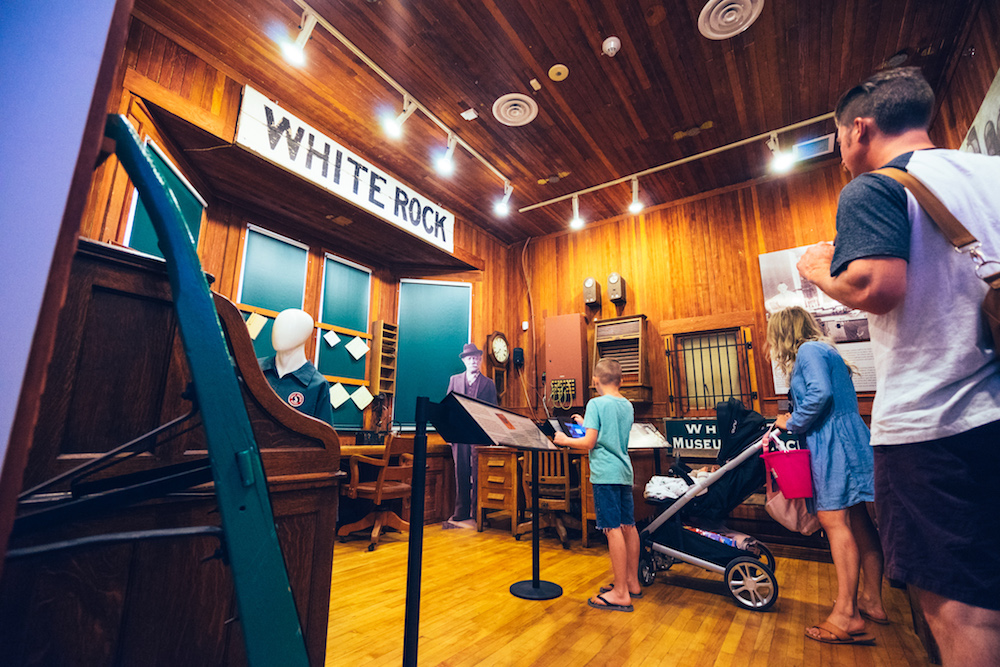 Ever wondered how White Rock came to be? Stop by the White Rock Museum and learn all about the history of White Rock and our iconic landmarks. Pop in and check out the current exhibit, they change throughout the year, and don't forget to check out the museum's gift shop while you're there! Admission is by donation. (Note:  The Children's Gallery is currently closed due to the pandemic. Please contact the Museum directly for updates)
White Rock Museum – 14970 Marine Drive
Catch a play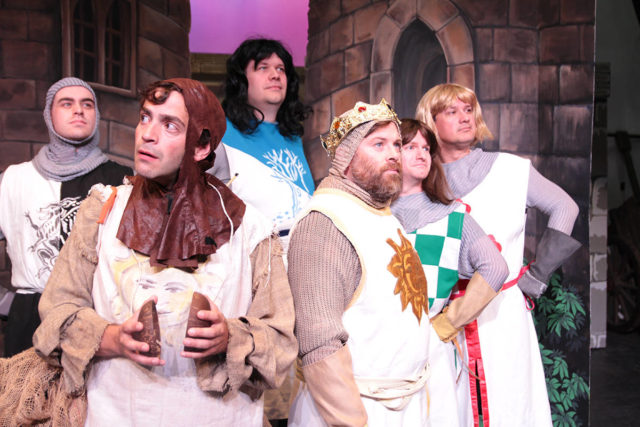 White Rock is home to a thriving live theatre scene. Head to the Coast Capital Playhouse and take in a play put on by the White Rock Players' Club. This much-loved community theatre group produces five shows a year, including comedies, thrillers, dramas and the ever-popular Christmas Pantomime.
Check out their website or pop into the box office for more information on shows and tickets.
Coast Capital Playhouse – 1532 Johnston Road
Go to a Concert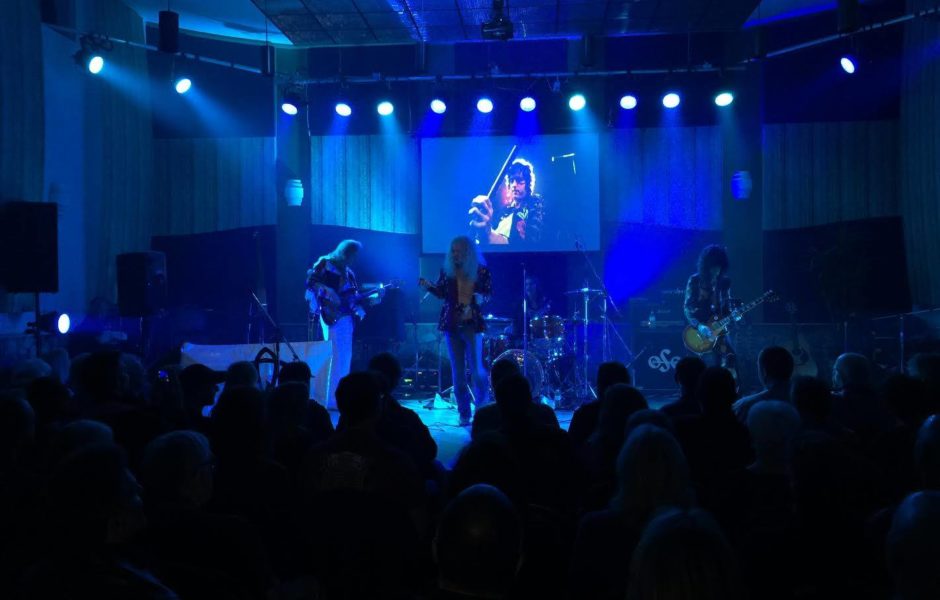 Photo: Blue Frog Studios
Leave the kids at home and head out for a night of live music at one of the amazing concerts at Blue Frog Studios. Known as Canada's hottest live recording studio, its small size makes for a unique and intimate experience. Be sure to check out their website to see what acts are coming up. 
Blue Frog Studios – 1328 Johnston Road
Watch the storm from a heated patio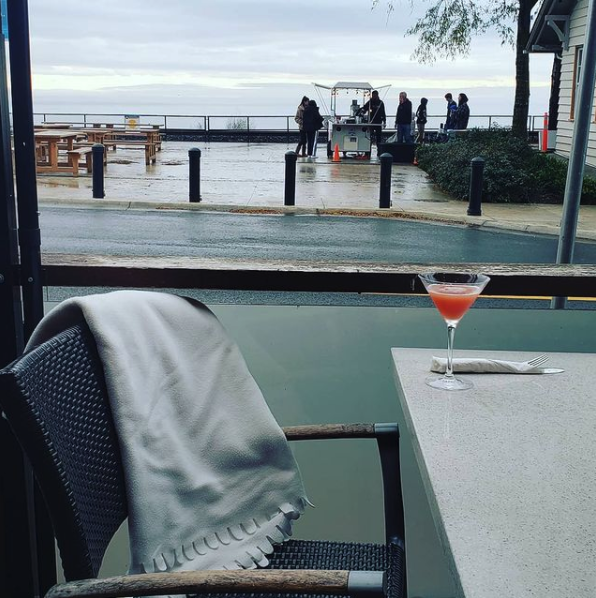 Photo credit: @jansonthebeach via Instagram
One of the things we love about being near the ocean is the excitement of a good storm. When rain, fierce winds and the Pacific Ocean combine the results can be truly spectacular. White Rock's waterfront restaurants are keeping patio season alive with heaters, cozy blankets and awnings so you can cozy up, enjoy a fabulous meal and watch Mother Nature at her best.
"Visit" a sunny destination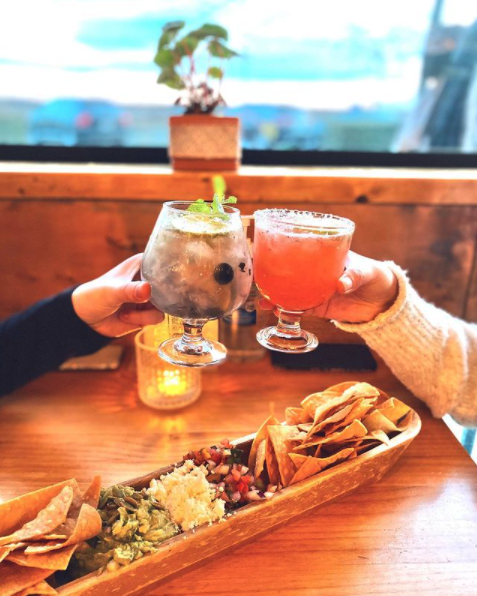 Photo Credit: @zapotecagrill via Instagram
Sometimes, when it's a gloomy, rainy day, we like to pretend that we're in a sun-soaked destination like Mexico. And, while we're not doing a lot of travelling these days, we can always get a taste of a Mexican vacation with a visit to one of White Rock's Mexican restaurants! Grab a table, order some tacos and a margarita, close your eyes and listen to the music. You can almost feel the warmth of the Mexican sun!
Alebrijes Kitchen + Bar – 15077 Marine Drive
Primos Mexican Grill – 15069 Marine Drive
Zapoteca Mexican Grill + Seafood – 15495 Marine Drive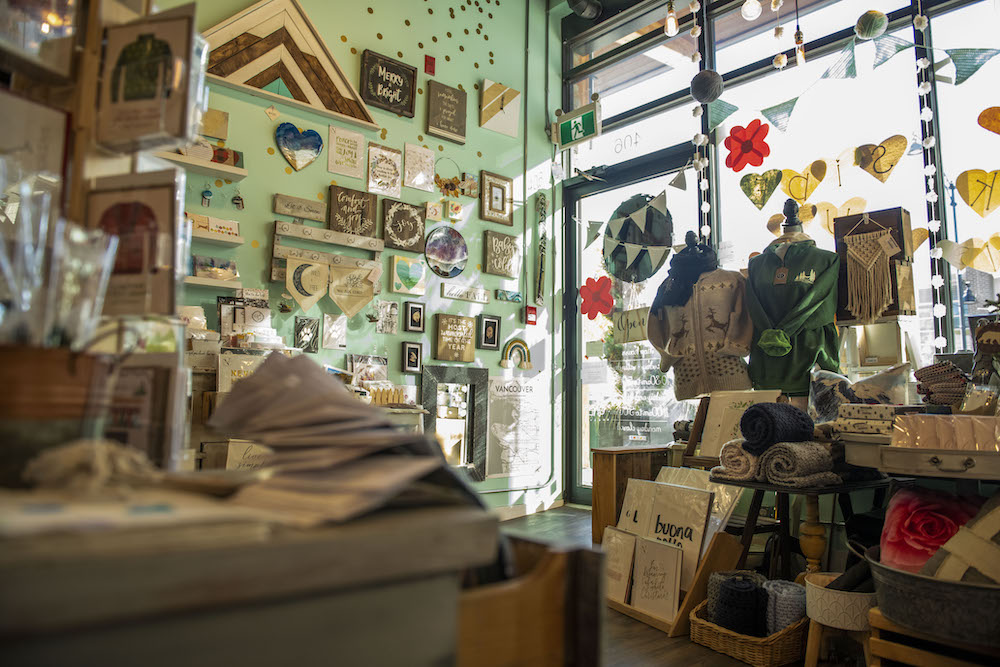 White Rock is a fabulous place to score some fresh, new finds! Discover an eclectic mix of locally-owned shops filled with uniquely beautiful home décor items, clothing, jewellery and retro style White Rock souvenirs. From divine-smelling candles, flower arrangements, crystals and healing gemstones, and gorgeous kids' clothing to stylish masks, collectable books and the best board games, there's something for everyone, and you'll probably find a few things that you didn't even think you needed!