Don't let a little rain get you down! If you find yourself in White Rock on a rainy day, there is still lots to see and do. Here are 10 ideas for a fun-filled rainy (or any) day.
Visit an art gallery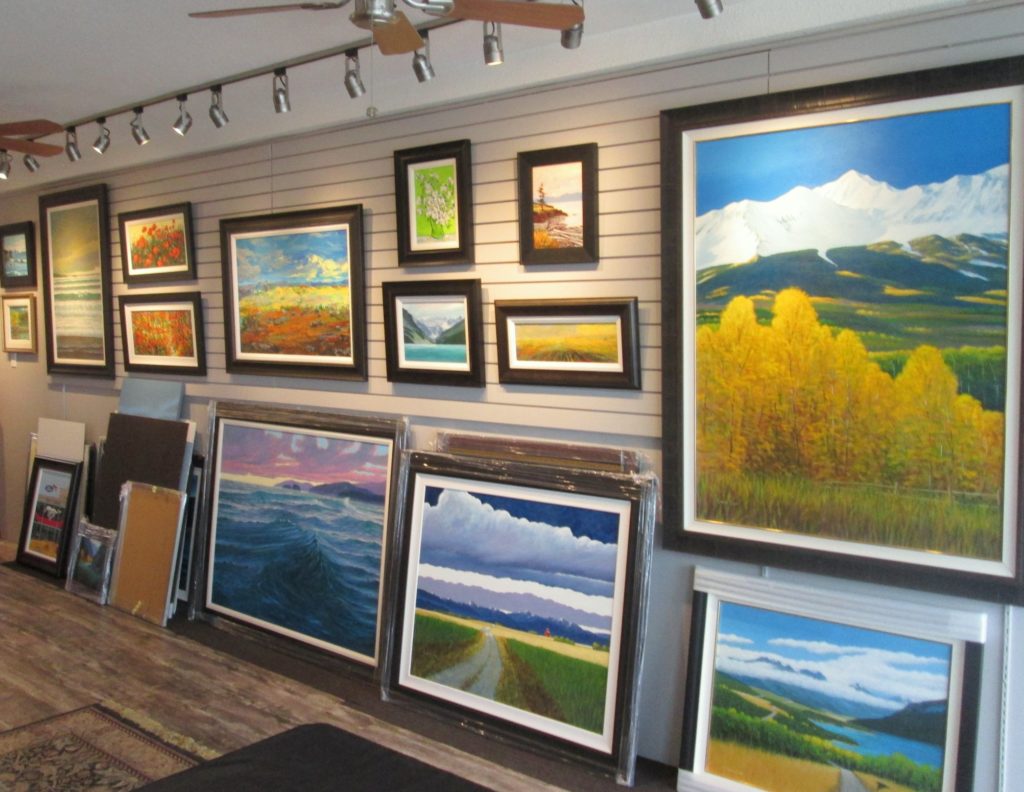 Photo: Golden Cactus Studio & Gallery
Take advantage of the rain and take in a little culture at one of White Rock's charming art galleries. Golden Cactus Studio and Gallery, along the waterfront, is home to internationally acclaimed artists, Chris MacClure and Marilyn Hurst. Pop in to chat and enjoy their work, or catch one of their art classes!  Also at the beach is the Art Couture Gallery, which features contemporary artworks that reflect White Rock's landscapes and creativity, primarily by local artists. And be sure to head up to the Town Centre to check out the White Rock Gallery where you'll find a collection of artwork from local artists. Open since 1989, the White Rock Gallery has become a destination for art lovers. Escape the rain and enjoy the brilliant artwork! If you're looking for more, head down to West Beach and visit Golden Cactus Studio and Art Couture, which also feature local artists.
Golden Cactus Gallery – 14833 Marine Drive
Art Couture Gallery – 14819 Marine Drive
White Rock Gallery – 1247 Johnston Road
Spend a day at the library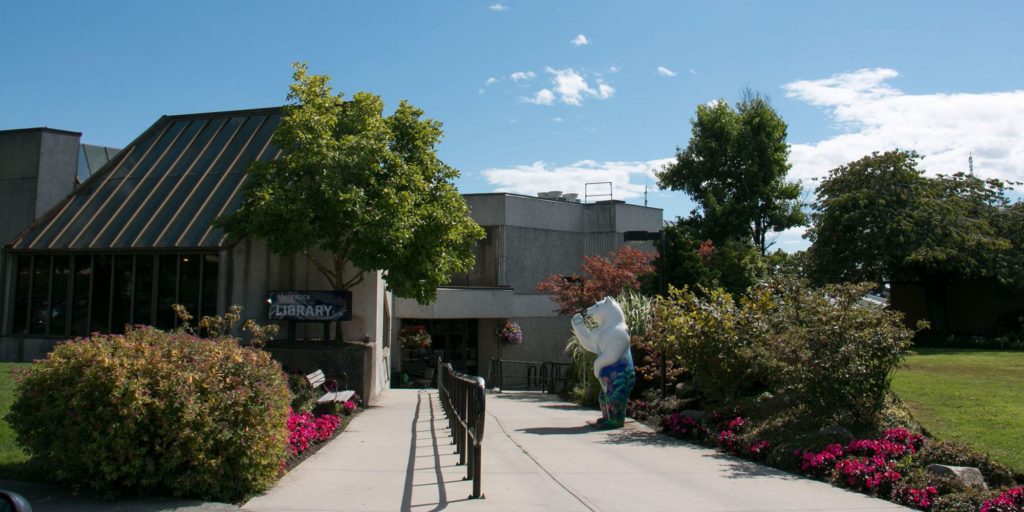 Photo: City of White Rock
The White Rock Library has something for everyone in the family. The library's story time and baby time sessions are perfect for families with young kids. Join a game of scrabble, chess, or bridge, make some new friends at Knit and Stitch, or just browse their selection of books, find a quiet spot and catch up on some reading.
White Rock Library – 15342 Buena Vista Avenue
Explore the White Rock Museum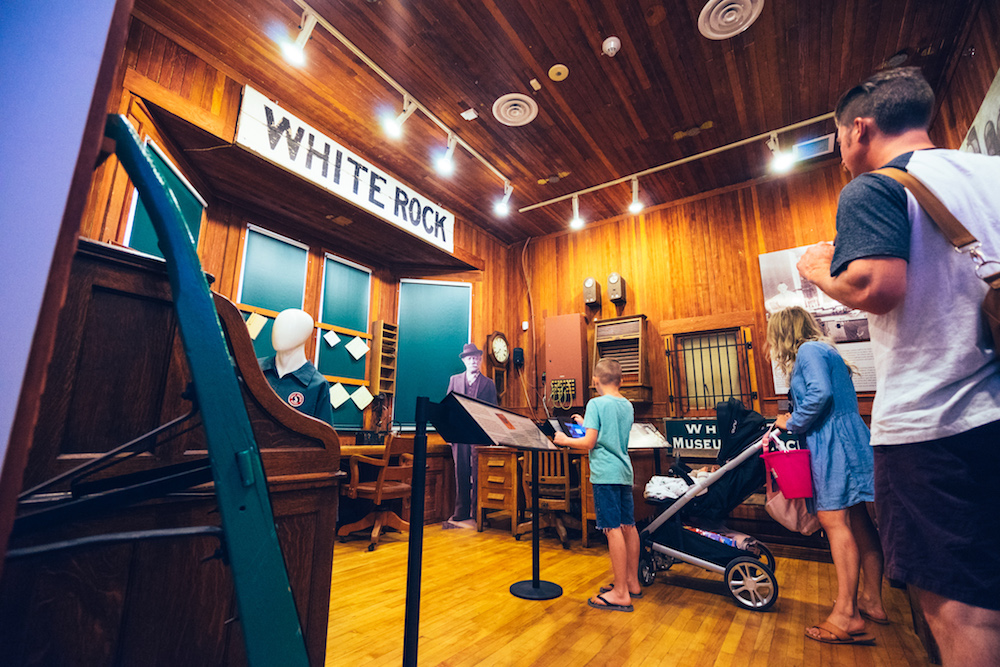 Ever wondered how White Rock came to be? Stop by the White Rock Museum and learn all about the history of White Rock and our iconic landmarks. The current exhibit (summer 2019) explores the phenomenon of the Sandcastle Competition that took place on the shores of Semiahmoo Bay for nearly a decade in the 1980. The kids will enjoy "stepping back in time" in the museum's interactive exhibits, and don't forget to check out the museum's gift shop while you're there! Admission is by donation.
White Rock Museum – 14970 Marine Drive
Catch a play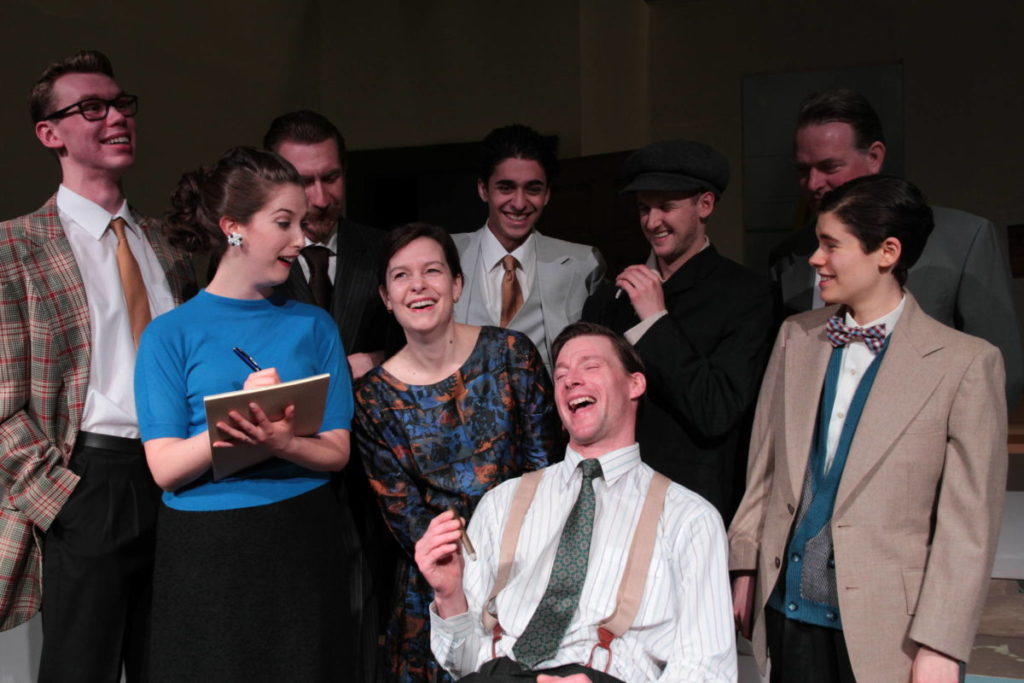 Photo: Fred Partridge
If you're a fan of live theatre then head to the Coast Capital Playhouse and watch a play put on by the White Rock Players' Club. Now in their 75th season, the White Rock Players' Club has been performing here for almost 60 years. Currently they are performing Neil Simon's Laughter on the 23rd Floor.
Check out their website or pop in to the box office for more information on shows and tickets.
Coast Capital Playhouse – 1532 Johnston Road
Go to a Concert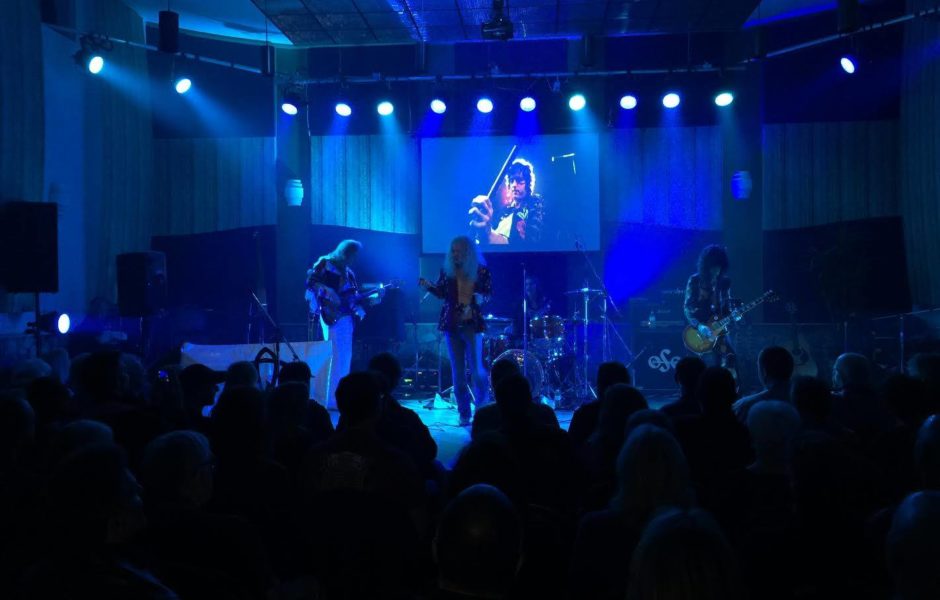 Photo: Blue Frog Studios
Leave the kids at home and head out for night of live music at one of the amazing concerts on at Blue Frog Studios.  Known as Canada's hottest live recording studio, its small size makes for a unique and intimate experience. Be sure to check out their website to see what acts are coming up and purchase your tickets in advance.
Blue Frog Studios – 1328 Johnston Road
Play a Board Game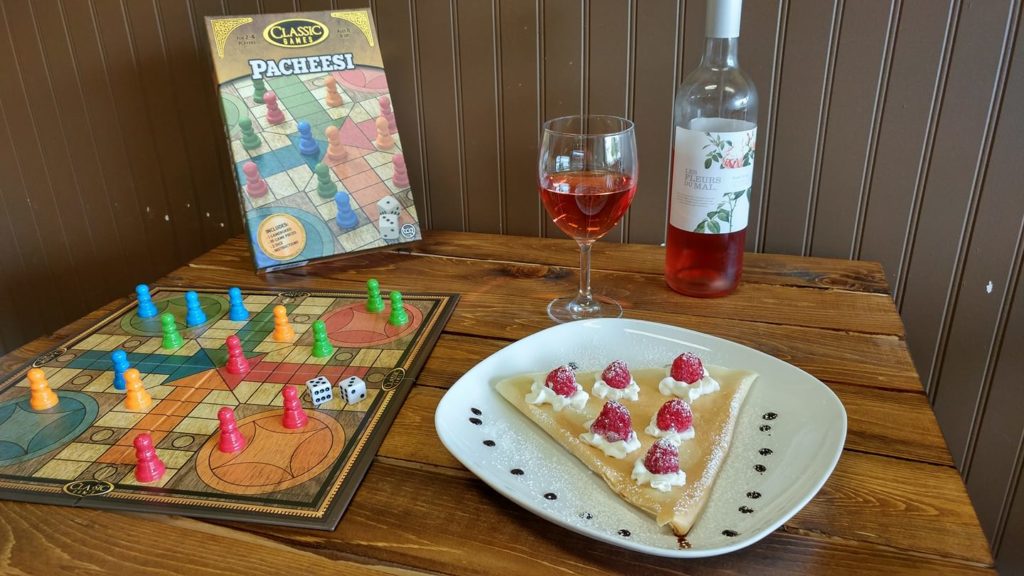 Photo: Tabletop Crepes & Games
Challenge your friends to your favourite game while you eat delicious crepes and sandwiches at Tabletop Crepes & Games. Check out their giant selection of board games or bring out your competitive side in a tournament. For fans of role-playing games, talk to the staff about their group meetings and tournaments that take place at the cafe.
Tabletop Crepes & Games – 1369 Johnston Road
Try a new restaurant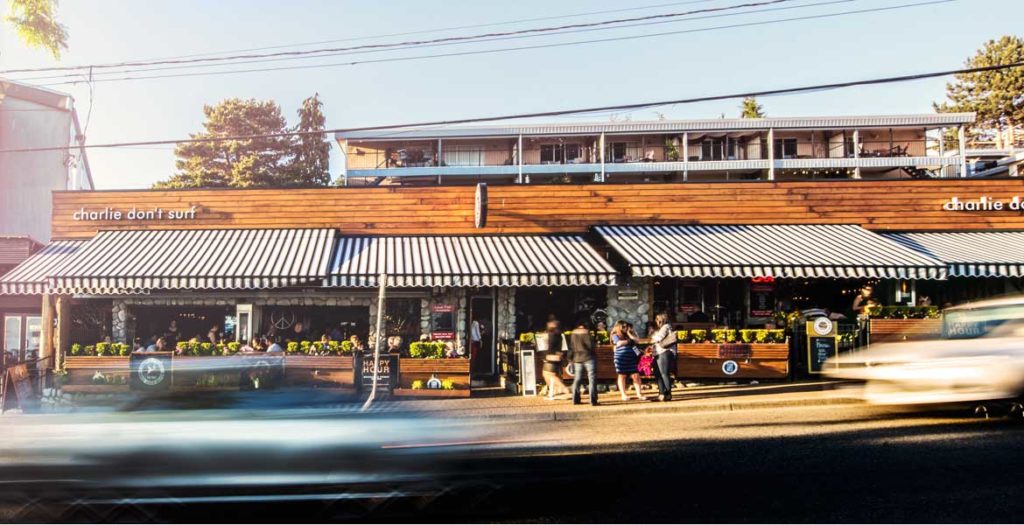 Photo: Charlie Don't Surf
Whether your tastes run towards a romantic table for two overlooking the sea, a casual family-friendly eatery, or the tastes of international cuisine, White Rock's dining scene has something for everyone. Settle in to a window seat, enjoy the rainy view and tuck in to dinner (or lunch)! 
Search the city for Rainworks public art pieces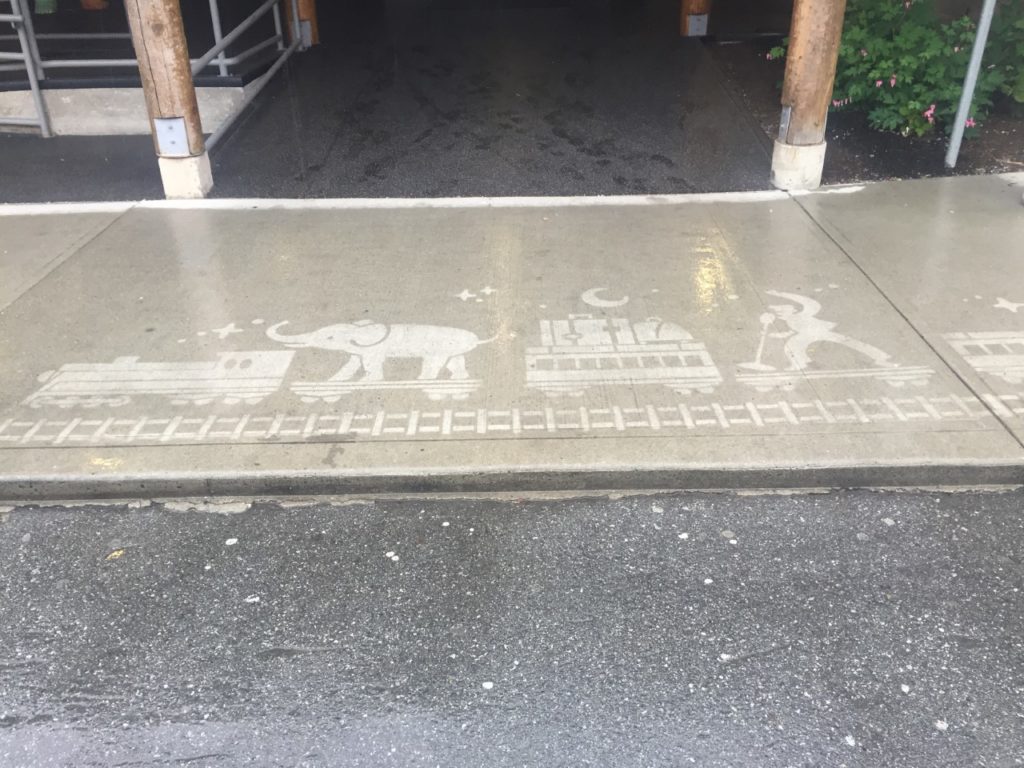 Put on your rain boots, bring an umbrella, and explore the city in search of six Rainworks art pieces by Vancouver artist Jeff Kulak. These sidewalk art pieces are only visible in the rain so be sure to check them out while you can! For more information on Rainworks check out our previous post. 
Take an art class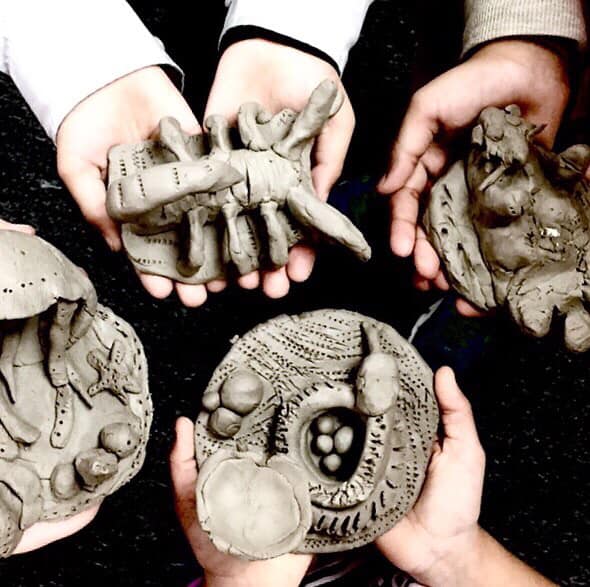 Photo: Gabriella Valeria Kardosi via Facebook
Get creative! Try an art class taught by one of our many local artists. Looking to work with clay? GVK Pottery currently offers 2 session pottery classes for all ages. Or drop into Cottage Living on a Thursday or Sunday and try one of their various art classes.
Cottage Living – 15787 Marine Drive
Drop-in Fitness Classes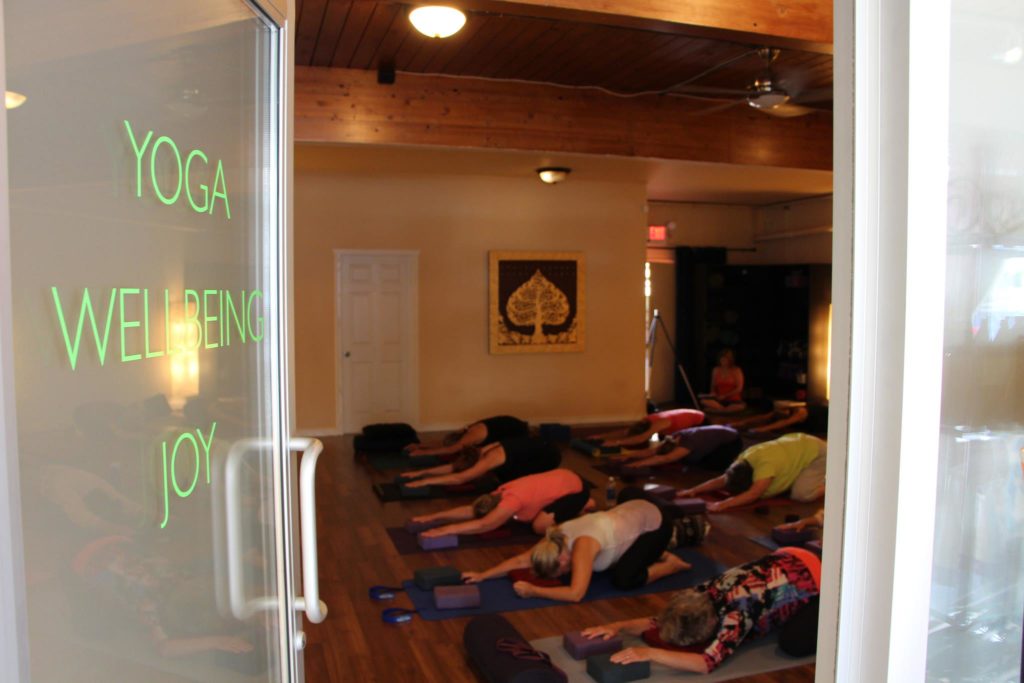 Photo: Live Yoga via Facebook
Looking for something active to do? Try a fitness or yoga class! Live Yoga has been voted best yoga studio in White Rock and South Surrey and offers drop-in classes, no experience required. Or try a drop-in fitness class through the City of White Rock!
Live Yoga – 15186 Buena Vista Avenue